MN 2 Hour Elevator Technology Class for Elevator Constructors
This class is designed for Minnesota Unrestricted Master and Journeyman Elevator Constructors, and may also be of particular interest to Registered Unlicensed Elevator Constructors, and fulfills their entire two-hour continuing education requirement for this cycle. For all license categories of elevator constructor, the class fulfills two hours of the 4, 6, or 12 hours of required content on the Elevator Code or Elevator Technology.
The class provides a wide perspective on developing technologies - where we've been and where we're going. The seven topics covered are:
Overview of elevator technology regulation and resources in Minnesota: Exceptions to ASME 17.1-2010 for new technology and a survey of the history of elevator technology from Archimedes to the modern high-tech elevator
ASME A17.6-2010 & Aramid Fiber Ropes: This lesson covers the 2007 Seattle Children's Hospital Kevlar rope failure and subsequent introduction of A17.6-2010, the Standard for Elevator Suspension, Compensation and Governor Systems. In particular, Aramid fiber ropes are examined, along with their terminology, dimensional characteristics, mechanical properties, and tolerances. The lesson concludes with testing/compliance protocols and replacement criteria (due to damage and residual strength criterion).
Green - Elevators: A host of technological developments that improve energy efficiency and sustainable construction, including more efficient motors, MRL elevators, lighter materials, regenerative systems, use of natural - materials in car design, how to reduce the number of trips, and solar-powered elevators.
High-Tech Enhancements to Maintenance Procedures & the Passenger Experience: Cutting-edge elevator technology such as remote maintenance sensors, digital passenger interfaces and improved communication, high-speed elevators, computer-assisted enhancement of car movement & the Maglev elevator revolution.
Technology and the ASME A17.4-1999 Guide for Emergency Personnel: A history of ASME A17.4, Phase I and Phase II Emergency Operation and a step-by-step look at 1) Before an Emergency; 2) Evacuation Procedures & 3) Restoration of service
Changes to the 2017 NEC Article 620 Elevators, Dumbwaiters, Escalators, Moving Walks, Platform Lifts & Stairway Chairlifts: The reasons for and the effects on elevator constructors of every change 2017 NEC Article 620. Sections covered are: Guarding Electrical Equipment, Insulation of Hoistway Door Interlock Conductors, Short-Circuit Current Rating, Wiring Methods in Conduit, Branch Circuits Supplying Lighting, Disconnecting Means & GFCI Protection.
Changing Accessibility Regulations and Technologies - Pool Lifts The new 2010 ADA accessibility standards for pools and spas means widespread installation of pool lifts. This lesson presents the new NEC Article that covers this technology, what customers and installers need to know about pool lifts, the ADA rules and how they're incorporated into Minnesota Statutes Chapter 141 & the 2015 Minnesota Accessibility Code.
Show Course ID: 0
Approved By:

Minnesota Department of Labor & Industries
Instructor Bio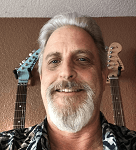 Darren DeJoy's code knowledge, skill with customer relations, and ability to find ideal solutions for code compliance at a reasonable cost has made him a leader in this field. His experience includes:
Helper for new construction and repair at S & N Elevator Company,
19 years with Westinghouse Elevator Corp. as elevator construction and repair mechanic as well as running a service route for many years.
Seven years with Minnesota Elevator Inc. as an Elevator Modernization Sales Engineer (where his co-workers dubbed him the "Elevator Code Guru," to recognize his expertise and willingness to help anyone who may have questions on elevator code).
Five years with All City Elevator, Inc., in modernization, new construction sales, consulting & project management.
Became a QEI and served as a State Elevator Inspector.
Member of 12-person Minnesota Elevator Advisory Committee during review and recommendations for adoption of ASME A17.1-2004-05 and 2010 Elevator Safety Code. He has also written some of the Minnesota provisions in Chapter 1307, the administrative rules that amend and adopt ASME A17.1.
Darren founded ESTEP (Elevator Safety Training for Emergency Personnel) in 2001 and continues to provides trainings he developed based on the ASME A17.4-1999 "Guide for Emergency Personnel"for firefighters and first responders in elevator rescue and the use of Phase I and Phase II fire recall throughout the state.
In 2009, Darren helped reassemble the "Elevator Association of Minnesota" and is currently the chairman of the EAM's code committee.
Beginning in 2018, Darren joined Elevator Technical Consulting, Inc., a Vertical Transportation Consulting firm established in 2014 based out of Minneapolis. Darren and Greg Gehring of Elevator TCI utilize their 80 years of combined experience to provide expertise and guidance for clients in almost all aspects of the industry.