Minnesota 2 Hour 2015 MPC State Amendments
This 2 hour course was designed for registered unlicensed plumbers and water conditioners in Minnesota, and counts as 2 hours of approved education on the Minnesota Amendments to the 2012 UPC. 
The course begins with an introduction to the 2015 Minnesota Plumbing Code (MPC). It covers its history and adoption, as well as the organization of the class. It also covers Administrative Rule Chapter 4716 and Statute Chapter 326B, outlining how to obtain a plumber's license, license issuance, and when a license is required.
The course continues with Chapters 1 and 2 of the plumber's code. The section includes an explanation of Chapter 1's organization in the UPC, and added, amended, and replaced definitions in the MPC, such as barometric loop and administrative authority. From there, we get into Chapters 3 and 4, covering materials, protection of piping, materials, and structures, and water-conserving fixtures and fittings.
Next are Chapters 5 and 6, which covers water heaters and water supply and distribution. Topics include unlawful connections, cross-connection control, the definition of lead-free, size of potable water piping, and water conditioning equipment. Following this section is a portion on Chapter 7, Sanitary Drainage. In this section we cover materials, fixture connections, joints and connections, testing, and sewer requirements.
The course continues with a section on Chapters 8, 9, and 10, covering indirect wastes, vents, and traps and interceptors. While Chapter 8 and 10 are briefly covered, more time is spent on Chapter 9: Vents. Topics included for Chapter 9 are when vents aren't required, materials, vent pipe grades and connections, and vent termination. From there, we get into Chapter 11, Storm Drainage. Size of leaders, conductors, and storm drains, and siphonic roof drainage systems is covered here.
The final section of the course is on the amendments to Chapter 14 and 17. Chapter 14 includes referenced standards, and Chapter 17 covers nonpotable rainwater catchment systems. We will spend more time on Chapter 17, including topics such as the benefits and limitations of rainwater catchment, the purpose of Chapter 17, and nonpotable rainwater catchment systems.
The course also includes two incremental quizzes that each ask 10 random questions to test your knowledge and help you assess your progress as you go.
Show Course ID: 1
Course ID(s):

20200065

Approved By:

MN Department of Labor and Industry
Instructor Bio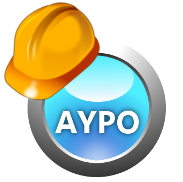 Chris D'Amato is the instructor and industry expert for Plumbing Trade Courses. With over 25 years experience, he has held a Journeyman Plumbing license since 2001 performing all aspects of plumbing in new construction, light commercial, remodels and service. Chris manages his own multifaceted plumbing shop coordinating a wide range of services from Property Management accounts to plumbing whole subdivisions and providing services to large living facilities for the the State of Oregon. In his tenure at AYPO he has helped thousands of plumbing licensees keep up with their continuing education requirements.