2012 UPC Chapters 1-8 for Montana Plumbers
In our Chapter 1 review of the course, we will cover the general scope of the UPC, along with organization and enforcement, and how violations and penalties are handled. We'll also talk about inspections, maintenance, repairs and alterations, and how to handle it when two relevant codes conflict. Chapter 2 will review changes to the definitions in the Code.
We'll also address minimum standards for the materials used in plumbing construction and repair. It also covers some alternate materials and methods that may be used. It covers working in flood hazard areas, handling wastes, and preventative measures to ensure the functionality of a plumbed system.
Water supply and distribution will be addressed in Chapter 6, including temperature and backflow requirements, acceptable materials to use, and the appropriate size of pipe for various situations.  Then, we'll review updates to the various types of drainage systems, the appropriate materials to use for them, minimum pipe sizes and maximum fixture units. It addresses the use of specific materials such as brass, cast-iron, copper, and galvanized steel. We'll also review the changes to Chapter 8, which addresses indirect wastes from restaurants and similar establishments.
Please note this course expires and must be completed by May 31, 2020 to recieve your CE credit.
Show Course ID: 0
Approved By:

Montana Department of Labor & Industry
Instructor Bio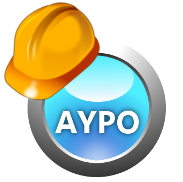 Ray Trujillo is the instructor and industry expert for Plumbing Trade Courses. With over 35 years experience. His experience includes leading and instructing diverse organizational teams.
• Local Union 412 Plumbing & Pipefitting Instructor
• Plumbing Instructor for Central New Mexico Community College
• Military Leadership Instructor for students attending Santa Clara, Stanford, San Jose State Universities and Area Community Colleges
• Considerable experience in student integration, developmental, performance and matriculation counseling
• Exceedingly proficient with automated office and classroom systems


Ray has held the following positions in he diverse career:
• Training Director
• Assistant Training Coordinator
• Plumbing & Gasfitting Instructor
• Assistant Chief Executive Officer
• Senior Military Science Instructor
• Unit Supervisor and Performance Counselor
• Assistant Manager / Network Administrator / Help Desk Technician
• Squad Leader
• Team Leader


Ray's further education and training:
• UA Star Plumbing Mastery Course, Ann Arbor, MI
• Administering the JATC for Training Directors/Coordinators, Annapolis, MD
• Veteran In Piping (VIP) Course, Ann Arbor, MI
• OSHA 500 Course, San Diego, CA
OSHA 501 Course, Nederland, TX