Utah 3 Hour Changes to the 2015 IMC - Chapters 6-15
This course covers topics directly related to the installation, repair, or replacement of a heating, ventilation, or air conditioning system for the renewal of contractors with the S350 (HVAC) classification.
This course covers the significant changes to Chapters 6 through 15 of the 2015 IMC, including Duct Systems; Combustion Air; Chimneys & Vents; Specific Appliances, Fireplaces & Solid Fuel-Burning Equipment, Boilers, Water Heaters & Pressure Vessels; Refrigeration; Hydronic Piping; Fuel Oil Piping; Solar Systems; and Referenced Standards. This course has been approved for three hours of contractor core and plumbing core education.
Only Plumbing, HVAC, & Soft Water Contractors can receive credit for this course. All other contractor licenses will not receive credit for this course.
Show Course ID: 0
Instructor Bio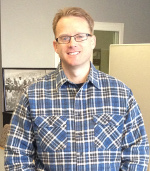 Mike Melvin, owner of At Your Pace Online, LLC, is the instructor and industry expert for many of our courses. Mike has owned, operated, and worked for numerous construction companies. Mike's relevant construction experience includes framing, concrete construction, foundations, and roofing. As the current owner and an approved lead instructor for At Your Pace Online, he teaches multiple courses pertaining to construction and business. With over fifteen years of experience in the industry, Mike combines his proven understanding of teaching online education with the practical and academic industry knowledge needed by our students, to allow them to complete their courses and get back to the job site.