Alaska 2021 UPC Update
8

Hour Course
$

79.00
Approved for Alaskan plumbers and mechanical licensees, this update covers:
15 significant new or revised definitions;
Changes to Chapter (General Regulations), including Minimum Standards; Alternate Materials & Methods, and Dead Legs;
Changes to Chapter 4 (Fixtures & Fittings), including Hot Water Temperature in Public Lavatories, Gang Showers, Finished Curbs or Thresholds, Limitation of Water Temperature in Bidets, and Low-Pressure Water Dispensers;
Changes to Chapter 5 (Water Heaters), including Seismic Provisions, Minimum Safe Venting of Appliances, Special Gas Vents, and the New Table 509.8.2 Through-the-Wall Direct-Vent Termination Clearances;
Changes to Chapter 6 (Water Supply), including Water Supply and Flushing, Backflow Preventers, Cross-Connection Control for Boilers, Materials for Building Supply and Water Distribution Piping and Fittings, Check Valve Required, Leak Detection Devices, Discharge Piping for T&P Relief Valves, and new provisions on Drinking Water Treatment Units;
Changes to Chapter 7 (Sanitary Drainage), Chapter 8 (Indirect Wastes; Chapters 9 (Vents); Chapter 10 (Traps and Interceptors); & Chapter 11 (Storm Drainage);
Changes to Chapter 12, including Maximum Operating Pressure in Buildings, 1208.6.5 Plastic Pipe Tubing and Fittings, Gas Pressure Regulators, Overpressure Protection Devices, CSST Systems, Installation of Aboveground Piping, and Sizing of Gas Piping Systems;
The reorganization of Chapter 13 (Health Care Facilities and Medical Gas and Medical Vacuum Systems), with changes to Design Requirements, Risk Assessment, Documents to the AHJ, Nature of Hazards of Gas and Vacuum Systems, Oxygen Concentrator Supply Units, Shutoff Valves , Flammable Gases, and Positive Pressure Gases
Changes to Chapters 15 & 16 (Alternate Water Sources for Nonpotable Applications & Nonpotable Rainwater Catchment Systems), including System Design, Minimum Water Quality, Diversion Valves, Design and Installation & the Mandatory "Do Not Drink" Icon;
Numerous changes to appendices, including the introduction of the new Appendix N on the Impact of Water Temperature on the Potential for Scalding and Legionella Growth
Show Course ID: 1
Course ID(s):

19645

Approved By:

Department of Labor and Workforce Development - Mechanical Inspection Division
Instructor Bio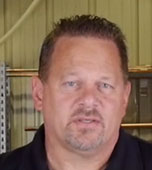 Randy Drake is a licensed, master plumber with over 32 years' experience in the industry. He founded a plumbing business in 1993 which he successfully sold in 2013. He currently works for a plumbing company based in Traverse City, Michigan.