Alaska Mechanical Continuing Education
We are approved by the Alaska Department of Commerce to offer the Mechanical Continuing Education you need, as @ 1 Attempt (Sponsor #15064)!
Take the continuing education to renew your AK Mechanical license today. All of our courses can be completed At Your Pace Online to help you meet the state's requirements to maintain your license. Once you finish your class you will have an official certificate of completion to save for your records.
Alaska State Approval Letters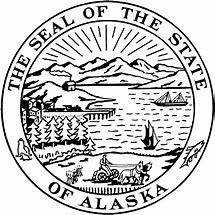 The State of Alaska
Department of Commerce, Community, and Economic Development
DIVISION OF CORPORATIONS, BUSINESS AND PROFESSIONAL LICENSING
P.O. Box 110806 Juneau, Alaska 99811-0806 Main: 907.465.2550 Fax: 907.465.2974
@ 1st Attempt
1383 2nd Avenue
Gold Hill, OR 97525
November 6, 2019
To Continuing Education Provider:
I am pleased to inform you that the Division of Corporations, Business and Professional Licensing has approved the course listed below for continuing education for Mechanical Administrators and/or Journeyman Plumbers.
Mechanical Administrators in the State of Alaska are required to obtain eight hours of UPC and/or eight hours of IMC continuing education depending upon their license category (ies), every two years, based on the current state adopted codes or their later revisions.
Journeyman Plumbers in the State of Alaska are required to obtain 16 hours of continuing education with at least 8 hours of UPC code credit. To be approved for continuing education credit, courses must be based on the codes currently adopted by the State of Alaska.
Please continue to submit information on any additional courses that you would like to have reviewed for approval. You may view approved continuing education courses on our website at:
http://www.commerce.state.ak.us/occ/pmec3.htm
Course # 16790
Course Name: Alaska 8 Hour 2015 IMC Course
Exp. Date: 12/31/21
Credit Type: IMC
Credit Hours: 8
* Course credit will not be approved for the "student" if a more recent version of the code has been adopted at the time the course was taken.*
Sincerely, Jerry Hannasch
Licensing Examiner