Alaska 8 Hour Plumbing CE: Industry-Related: Sanitary Drainage, Rainwater, Graywater and OWTS
This course explores blackwater, graywater, and rainwater drainage systems. It's divided into three modules:
Module #1 Sanitary Drainage & Grease Interceptors: This module covers two related topic areas:
1) Sanitary Drainage Systems – the principles as well as the nuts and bolts of a well-designed system, with the following lessons: 
Capacities; Maintaining Flow Rates Slope; Pneumatic Pressure & Backflow
Cleanouts, 
Pumps & Interceptors, 
Floor Drains; 
Metal, Plastic, Clay & Concrete Piping; Thermal Expansion;
Combination DWV Systems & Wet Venting.
Vacuum Drainage Systems & Replacement of Sewers by the Pipe-Bursting Method
2) Grease Interceptors – a practical guide including Required Locations, Types of Grease Interceptors, Installation & Maintenance & Sample Codes and Standards
Module #2 Rainwater Harvesting: This module provides a thorough grounding in all the components of a rainwater harvesting system, including practical design considerations, sizing, filtration, and how to estimate the amount of water that can be captured.
Module #3 Graywater & Private Onsite Water Treatment Systems (POWTS): This module covers two related topic areas:
1) Graywater Systems – a specific and detailed survey, including Basic Rules, Economics, Health Concerns, Estimating Graywater & Best Practices for Design, Installation & Maintenance 
2) POWTS – History, principles, laws & regulations; key design considerations, septic tanks & soil absorption fields, alternative technologies, and commercial/institutional systems.
Please note this course expires and must be completed by May 31, 2020 to receive your CE credit.
Show Course ID: 1
Course ID(s):

AK 16687

Approved By:

Dept. of Labor and Workforce Development - Mechanical Inspection Div.
Instructor Bio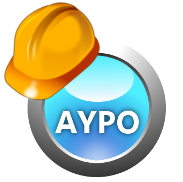 Chris D'Amato is the instructor and industry expert for Plumbing Trade Courses. With over 25 years experience, he has held a Journeyman Plumbing license since 2001 performing all aspects of plumbing in new construction, light commercial, remodels and service. Chris manages his own multifaceted plumbing shop coordinating a wide range of services from Property Management accounts to plumbing whole subdivisions and providing services to large living facilities for the the State of Oregon. In his tenure at AYPO he has helped thousands of plumbing licensees keep up with their continuing education requirements.