Alaska 8 Hour Plumbing CE Industry-Related: Water Heaters & Common Problems
This course provides licensees in Alaska with a master class in water heaters, followed by a survey of the most common, avoidable problems that affect plumbing in Alaska. The class is divided into two Modules:
Module #1 Water Heaters: A look at water heaters from every angle, including: 
How they work and available options;
Proper sizing;
Codes and Standards including highlights from the 2015 IPC© & 2015 UPC©; 
Venting, Cathodic Protection, Managing pressure & Expansion Tanks; 
Managing temperature & scalding risk; 
Using water heaters to heat spaces, floors, and driveways; 
Green water heaters including Water Conservation, Geothermal, Demand Hot Water Recirculating Systems & Solar Water Heaters; and
Harmful microbes including Controlling Legionella. 
Best practices, including, Selection, Maintenance & Coping with DIY Plumbing
Module #2 What Could Go Wrong? Common Plumbing Problems: The class approaches this topic with the following lessons: 
Ten Common & Avoidable Plumbing Problems, including pipe noise; optimal slopes, mismatched pipes, air gaps, floor drains, cleanouts & handicapped access
Traps – understanding them & what can go wrong
Vents – principles, rules & a look at common, circuit, island & relief vents
Cross-Connection –  Risk Assessment; Causes (Siphonage & Back-Pressure); Protection Strategies, including Recommended Passive and Active Device Types for Specific Applications, and Potential Problems
Corrosion Control, including Materials, Design, Protective Coating & Passivation, Cathodic Protection, Dielectric Protection & Water Treatment
Customer-Created Problems – Drain abuse, DIY plumbers, and the role of professionalism
Show Course ID: 1
Course ID(s):

AK 16686

Approved By:

Dept. of Labor and Workforce Development - Mechanical Inspection Div.
Instructor Bio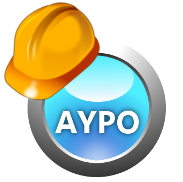 Chris D'Amato is the instructor and industry expert for Plumbing Trade Courses. With over 25 years experience, he has held a Journeyman Plumbing license since 2001 performing all aspects of plumbing in new construction, light commercial, remodels and service. Chris manages his own multifaceted plumbing shop coordinating a wide range of services from Property Management accounts to plumbing whole subdivisions and providing services to large living facilities for the the State of Oregon. In his tenure at AYPO he has helped thousands of plumbing licensees keep up with their continuing education requirements.