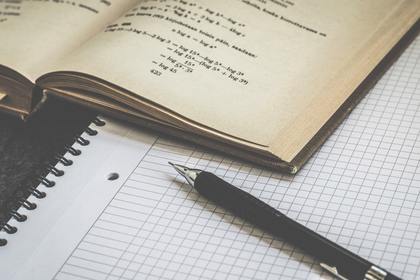 We've got good news for Oregon electricians. If your license renewal was due between April 1 and December 1 this year, your renewal deadline is now extended to January 15, 2021. Still, though, it's important to stay on top of your continuing education credits. With the extra time at home right now, you can make some progress toward your CE requirement by taking your hours online.
How many hours do you need, exactly? And what do you need to learn during those hours? Let's take a look at the continuing education hours Oregon electricians need to renew based on their license type.
Oregon electrical continuing education credits by license type
General supervising electricians (S) and ​​limited supervising electricians (PS)​
You need 24 hours total. Four of them need to focus on Oregon rule and law, 12 need to focus on code changes, and the final eight just need to be code-related.
General journeyman electricians (J)
You need 24 hours per three-year renewal cycle, too. But your hour requirements flip flop with general and limited supervising electricians. You still need four hours on Oregon rule and law, but you only need eight hours on code change. This leaves you with 12 remaining hours to take on code-related topics.
Limited journeyman manufacturing plant electricians (PJ) and limited residential electricians (LR)
If you have one of these license types, you need to finish 16 hours of continuing education every three years. Four of those hours should be on Oregon code and law and eight should focus on code changes. Your remaining four hours can be on any code-related topic.
Limited energy technicians Class B (LEB) and limited maintenance electricians (LME)
You need eight hours of continuing education, with two hours on code changes. Your remaining six hours should focus on other code-related topics.
Limited energy technicians Class A (LEA)
You also need eight continuing education hours, but all eight of your hours need to focus on code changes.
Limited renewable energy technicians (LRT) and limited journeyman sign electricians (SIG)
You need just four hours of continuing education per renewal cycle. Two of your hours should focus on code change, while the other two hours can be earned in any code-related course.
Limited building maintenance electricians (BME), limited elevator journeyman electricians (E), limited-stage electricians (ST), and limited maintenance manufactured structures electricians (LMM)
You don't need any continuing education to renew your license.
Getting the Oregon rule and law and code change continuing education hours you need
Clearly, the state has some pretty specific guidelines about the continuing education you need. To comply, make sure you take your hours from a state-approved continuing education provider.
Within that tool, choose "Electrical and Elevator" from the "Program Area" dropdown menu. The second dropdown menu — "Credit Type" — allows you to search for the code change or Oregon rule and law course you need.
If you're not sure how many credits you've taken or what type, of course, hours you need to renew, you can look up your license in the state's portal. Check your hours now so you can stay on top of the continuing education requirements you need to keep your Oregon electrical license active