Colorado 2023 NEC Complete Package
This package is approved for Colorado electricians and satisfies the 24-hour PDU requirement.
The package includes:
2023 NEC Changes Part 1
2023 NEC Changes Part 2
Installing Services (2023 NEC)
Installation Checklists (2023 NEC)
After completing Installing Services, develop a complete understanding of changes from NEC-2020 to NEC-2023 with the help of "cut-and-paste" style highlights that clearly point out all code updates. The course is organized to show you how the codes of the NEC work together to create a safe and effective standard for electrical installation.
Build practical experience with NEC standards through included exercises. These problems are pulled directly from the real world to help you apply what you've learned to your day-to-day responsibilities as an electrician.
After completing the course, you will be able to:
Navigate the numerous codes that govern service installation.
Apply the codes covered in this course to real-world problems in locating, rating, selection, disconnects, multiple services, panels, identification and GFPE.
Utilize relevant codes on overhead service conductors.
Select and install appropriate service-entrance conductors.
Follow best practices regarding service equipment rating.
Apply best practices to service disconnecting means.
Incorporate best practices for service overcurrent protection.
Installation Checklists covers updated 2023 NEC requirements for installing wiring underground, above the ceiling, and on rooftops. Also included are comprehensive checklist items for rough inspections, final electrical inspections, and installing and grounding panelboards, services, and transformers.
By the end of this course, students will:
Have a better understanding of what electrical inspectors are looking for on the jobsite
Be prepared to install electrical systems that will pass the underground, rough, above ceiling, rooftop, service, panelboard, transformer, and final electrical inspections
Be able to respond to electrical inspector requirements during different phases of a project
Show Course ID: 0
Approved By:

CO Dept. of Regulatory Agencies (DORA) - Electrical Board
Instructor Bio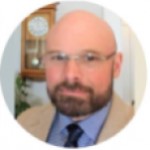 Jerry previously served the state of North Carolina as a Level III electrical inspector and provided state-approved electrical training for electrical inspectors at both Alamance County and Guilford County (NC) Community Colleges. Jerry taught the Kentucky state-approved four-year electrical apprenticeship programs offered by the Independent Electrical Contractors (IEC) Trade School and Associated Builders and Contractors (ABC) Trade School, and served the state of Kentucky as a Master Electrician and Louisville Metro Code Enforcement Officer. Jerry is a Certified Distance Education Instructor (CDEI) and NCCER Core and Electrical Curriculum certified instructor. Jerry currently holds North Carolina and ICC electrical inspector accreditations and is recognized by the state of Washington as an approved electrical administrator.