CO 2018 IPC Update
8

Hour Course
$

89.00
This course is approved by the Colorado Department of Labor and covers important updates made during the 2015 - 2018 code review of the 2018 International Plumbing Code® (IPC).
Each code change is presented in a "cut-and-paste" format with any code deletions and additions clearly shown. We also provide explanations for changes and how they impact working plumbers, based in part on the proceedings of the ICC Technical Committees.
This course also includes a section called Ten Plumbing Problem Areas, where we address common issues such as noise, sloping for drainage piping, mismatched piping, inadequate or inaccessible cleanouts, air gaps & air breaks, floor drains, water heater T&P valves & condensation, combustion air, leaks, and clearances and handicapped access.
After completing the course, licensees will know the following:
Introduction to the International Plumbing Code (IPC)

Reviews the Purposes, Scope, and Organization of the IPC as well as differences between Performance vs. Prescriptive Standards

Changes to Chapters 1 and 2 of the 2018 IPC

Introduces the New Commentary Text added at each Chapter Head and reviews the changes to Definitions for Accessible, Full-Open Valve, Press-Connect Joint, Registered Design Professional, Public Swimming Pool & Swimming Pool

Changes to Chapter 3 General Regulations

Reviews changes to 303.4 Third-Party Certification, 303.5 Third-Party Certification for Cast-Iron Pipe, 305.1 Corrosion Protection for Metallic Piping, 305.6 Protection Against Physical Damage, 308.5 Hanger Spacing Table, 308.6 Sway Bracing for Drainage Piping, and 308.10 Thermal Expansion Tank Support

Changes to Chapter 4 Fixtures Faucets and Fixture Fittings

Covers the Reorganization of Chapter 4, changes to Table 403.1 Gaming Area Plumbing Fixtures, and to Sections 403.1.2 Single User Toilet Facility Identification, 403.1.3 Distribution of Lavatories, 403.2 Facilities for Small Business Occupancies, 403.3 Location of Required Toilet Facilities, 405.3.1 & 405.3.5 Clearances for Plumbing Fixtures, 405.5Pumped Waste Plumbing Fixtures, 409.1 Residential Dishwasher Standard & 409.4 Residential Dishwasher Waste Connection, 411.3 Emergency Shower Temperature Control, 412.7 Flow Limiting Device for Hot Water Discharge, 412.10 Head Shampoo Sinks & 423.3 Footbaths and Pedicure Baths

Changes to Chapter 5 Water Heaters

Changes to 502.1 Solar Water Heating, 504.6 Insert Fittings on T&P Valve Piping, and 504.7 Water Heater Drain Pan

Changes to Chapter 6 Water Supply and Distribution

Looks at revisions to Section 602 Water Required, 602.3.1 Standard for Water Well Construction, 605 Materials Joints and Connections, 607.3 Thermal Expansion Control Devices, 608 Backflow Protection, 608.12 NSF 61-Compliant Tanks, and 611.1 Point of Use Reverse Osmosis Systems

Changes to Chapter 7 — Sanitary Drainage

Key changes to 701.2 Connection to Sewer Systems, 701.8 Drainage Piping above Food Areas, 702.3 Polypropylene Piping, 703.4 Reuse of Buried Drain and Sewer Piping, 704 Grease-Laden Waste Piping Slope & Reduction of Pipe Size, 705.16.4 PVC to ABS Solvent Cement Joint, 709.3 GPM Drainage Flow to DFU Conversion, 712.3.2 Ejector Sump Cover Elevation, 712.4.2 Waste Ejector Solids Size, 713 Health Care Plumbing and 716 Pipe Bursting Replacement of Drains

Changes to Chapters 8 through 11 Indirect/Special Waste; Vents; Traps, Interceptors and Separators; & Storm Drainage
Show Course ID: 1
Approved By:

Colorado Department of Regulatory Agencies
Instructor Bio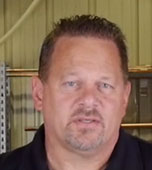 Randy Drake is a licensed, master plumber with over 32 years' experience in the industry. He founded a plumbing business in 1993 which he successfully sold in 2013. He currently works for a plumbing company based in Traverse City, Michigan.