Florida 1 Hour 2020 Advanced Building Code
This class provides the one-hour advance module course CE approved by the FBC or the Board necessary to renew your license. It covers the significant revisions made to the 2018 IRC when it was adopted as the 2020 FBC-R as selected by the FBC in the Analysis of Changes for the 7th Edition (2020) of the Florida Building Code-Residential.
Course Outline:  
R301.2.1.1 Wind design required

Table R301.2(2) Component and Cladding Loads for a Building with a Mean Roof Height of 30 feet Located in Exposure B & Table R301.2(3) Height and Exposure Adjustment Coefficients for Table R301.2(2) & Figure R301.2(4)

R322.1.6 Protection of mechanical, plumbing, and electrical systems

R502.2 through R502.10 Wood floor framing

R602.3 through R602.12.8 Wood wall framing

R606.6.4 through R606.6.4.2.2 Lateral support of masonry R606.6.4 Lateral support of masonry

New Section R704 Soffits

R802.3, R802.4, R802.5, R802.8, R802.11 Prescriptive provisions for construction of wood frame roofs

R803.2.2 Allowable spans (roof sheathing) & New Table R803.2.2 Minimum Roof Sheathing Thickness

R803.2.3.1 Sheathing Fastenings & New Table R803.2.3.1 Roof Sheathing Attachment

R804 Cold-Formed Steel Roof Framing

R905.1.1 Underlayment & Table R905.1.1 Underlayment Table & New Table R905.1.1.1 Underlayment with Self-Adhering Strips Over Roof Deck Joints

New Section R905.4.4.1 Wind resistance of metal roof shingles & New Table R905.4.4.1 Classification of Metal Roof Shingles Tested in Accordance with ASTM D3161

R905.17.1 Wind resistance (photovoltaic systems)

R908.7 Wind mitigation; R908.7.1 Roof decking attachment for site-built single-family residential structures & R908.7.2 Roof secondary water barrier for site-built single-family residential structures; R908.8 Roof-to-wall connections (mitigation)

M1502.4.2 Duct installation

1507.3.3 Mechanical ventilation rate

P3009 Subsurface Landscape Irrigation Systems

Chapters 34 through 43 Electrical

Appendix Q Tiny Houses
Show Course ID: 1
Course ID(s):

0613852

Approved By:

Florida DBPR
Instructor Bio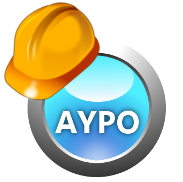 At Your Pace Online is a leader in the online education sphere. It offers thousands of hours of education in hundreds of markets and is approved in every state to offer professional continuing education.