Florida 14 Hr Plumbing Contractor CE
Plumbing contractors in Florida who are looking to fulfil the requirements to renew their licenses have found the right course (course approval ID 0611860). This course provides 14 hours of continuing education training on a variety of topics.
To start, the course will examine the state's building codes for plumbing.
After that, the course will look at some state regulations. This segment of the course will examine how the state governs liens. This segment will also examine how the state governs the activities of contractors and wind mitigation efforts.
Then, the course will address safety with most of this segment being taken up with a discussion of workers' compensation protection.
Lastly, the course content will explore topics associated with running a contracting business. The topics covered in this segment include, professionalism, contracts, marketing, liability, and risk management.
Show Course ID: 0
Approved By:

Florida DBPR
Instructor Bio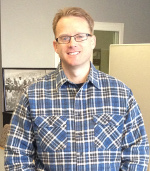 Mike Melvin, owner of At Your Pace Online, LLC, is the instructor and industry expert for many of our courses. Mike has owned, operated, and worked for numerous construction companies. Mike's relevant construction experience includes framing, concrete construction, foundations, and roofing. As the current owner and an approved lead instructor for At Your Pace Online, he teaches multiple courses pertaining to construction and business. With over fifteen years of experience in the industry, Mike combines his proven understanding of teaching online education with the practical and academic industry knowledge needed by our students, to allow them to complete their courses and get back to the job site.