Illinois 2017 NEC Review Package (30 PDHs)
30

Hour Course
$

90.00
This 30 hour package is for Electrical Engineers fulfilling their Professional Development Requirements. In this course we will cover electrical industry subjects and important updates to the 2017 NEC. Topics in this package include wiring methods, grounding & bonding, code changes, and other appropriate industry & code related material.
This course begins with an overview to the 2017 NEC, touching on the larger changes to the code.
Then we will cover the individual chapters and highlight the important changes. We start with Chapter 2 and an examination of wiring and protection, including branch circuits and overcurrent protection. Chapter 3 continues that concept with examining the different wiring methods and materials, such as how to protect wiring from physical damage and cable types.
The next section is on Chapters 8 and 9 which cover different communications systems, with a section on the grounding of radio and tv equipment, and lists important tables and annexes, like the sizing of service conductors for dwellings, that electricians will reference while on the job.
Chapter 1 is up next with the definitions that will be used throughout the code and covering the basic requirements for electrical installations.
The next section covers what is considered the most complex and frequently updated section of code, Chapter 5: Special Occupancies. This section covers areas in which electricians will work where there are additional hazards.
Next up is chapter 6 covering different types of special equipment, such as electric signs and swimming pools. After that is chapter 4 following going over equipment for general use, such as receptacles, cord connectors, and plugs.
The last section of this course will cover the NFPA 70E, OSHA 1926: Safety and Health Regulations for the Tradesman, and Photovoltaic Systems.
Show Course ID: 0
Instructor Bio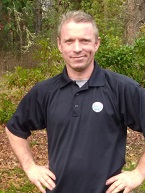 Charles "Chuck" Price is At Your Pace Online's Subject Matter Expert for the Electrical Trade. He started out in grocery management at the age of 18 and after 5 years decided to venture into the electrical trade in 1996. He served his apprenticeship and quickly became a foreman running work. He gained experience in many facets of the trade such as working on traffic signals, hospitals and healthcare buildings, waste water treatment plants, and many commercial applications including telecommunications data centers. He currently is working for the area's largest healthcare system.
One of his passions is working with kids - and that starts with his own two boys! He has coached youth football and basketball at several levels and is part of a men's organization that raises money for the youth as well. He is a leader in the local 4-H group, helping kids learn about animal science. All in all, Chuck focuses on being the best father he can be, while maintaining a firm grasp on the ever-changing electrical industry.