Illinois 30 PDH Professional Engineer Package
30

Hour Course
$

90.00
This package will provide Professional Engineers in the state of Illinois 30 Professional Development Hours.
This package begins with a six-hour class covering code sections that are foundational for all electrical work - the 2020 NEC changes that have the broadest application in the field – Code-Wide Change, Article 90 [Introduction], Chapter 1 [Definitions, Requirements for Electrical Installation] & Chapter 2 [Wiring and Protection]. Using a "cut-and-paste" user-friendly approach to show what text has been removed, changed, or added, the reasons for each code change is explored along with its impact on electrical work.
The second section of this package is a five-hour class which covers every significant change made to the two NEC-2020 Chapters that cover wiring methods – methods applicable to most situations (Chapter 3) and those for special conditions (Chapter 7). The class therefore provides a comprehensive update on critical code revisions for 2020 to help a working electrician apply the latest materials and methods for all but the most specialized conditions.
Next, an 11-hour portion presents a comprehensive survey that takes in every significant change to NEC-2020 in the three Chapters that cover the rapidly changing field of electrical equipment. That includes 38 code changes in Chapter 4 [Equipment for General Use], 54 code changes in Chapter 6 [Special Equipment]; and a host of changes to Chapter 8 [Communication Systems] that include an overhaul of Article 800, a new Article 805, and a thorough reorganization.
A user-friendly "cut-and-paste" presentation of the changes provides a clear illustration of what has been removed and added, and a discussion of the meaning of the changes brings in the proceedings of the Technical Committees along with the views on the changes from notable industry groups.
The package finishes off with an eight-hour course of electrical content for Professional Engineers licensed in Illinois and looks at two dynamic issues: workplace safety and photovoltaics. It will help working electricians to identify and mitigate against workplace hazards as well as to receive a solid grounding in photovoltaic design and installation considerations for this increasingly popular alternative source for electricity.
A Final Exam is included in this course to meet the continuing professional competency requirement (CPC) for online courses for Profession Engineers in Illinois.
All modules of this package can be done At Your Pace Online!
Show Course ID: 0
Instructor Bio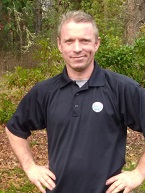 Charles "Chuck" Price is At Your Pace Online's Subject Matter Expert for the Electrical Trade. He started out in grocery management at the age of 18 and after 5 years decided to venture into the electrical trade in 1996. He served his apprenticeship and quickly became a foreman running work. He gained experience in many facets of the trade such as working on traffic signals, hospitals and healthcare buildings, waste water treatment plants, and many commercial applications including telecommunications data centers. He currently is working for the area's largest healthcare system.
One of his passions is working with kids - and that starts with his own two boys! He has coached youth football and basketball at several levels and is part of a men's organization that raises money for the youth as well. He is a leader in the local 4-H group, helping kids learn about animal science. All in all, Chuck focuses on being the best father he can be, while maintaining a firm grasp on the ever-changing electrical industry.