IA Electrical Safety (NFPA70E 2021)
After completing this Iowa HVAC continuing education course, the licensee should be able to:
Define the purpose, scope, and arrangement of the NFPA 70E.
List employer and employee responsibilities for maintaining compliance with the NFPA 70E.
Recognize a qualified person on the jobsite.
List safety requirements for contracted employees on a jobsite.
Describe testing and troubleshooting procedures on a jobsite.
Explain how to perform visual inspections of testing tools and equipment.
Explain equipment handling and storage procedures.
Recognize danger when working with equipment in wet and conductive areas.
Describe required GFCI and AFCI protection.
Explain lockout/tagout procedures.
List the eight steps for verifying an electrically safe working condition.
Explain the requirements for working on energized conductors, circuit parts, and equipment.
Define an arc-flash.
Describe an arc-flash assessment.
Define personal protective equipment (PPE).
List types of PPE for head, hands, feet, and body protection.
Describe an arc-flash boundary.
Define "maintenance" per the NFPA 70E.
Identify dangers surrounding overhead lines.
Explain the need for protection of open wiring.
Describe hazardous (classified) locations.
Describe safe conduct around batteries.
Define the term "special equipment".
Explain safety requirements for storage battery voltages above 50 volts.
List safety-related work requirements for research and development labs.
Discuss the danger associated with capacitors.
Recognize a NFPA Annex.
Show Course ID: 0
Approved By:

Iowa Plumbing and Mechanic Systems Board Division
Instructor Bio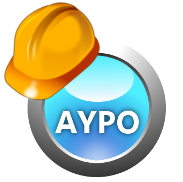 Reggie Hucks is an Inspection Services Administrator for High Point, NC. He has also served as the Code Administrator for Brunswick County and is a Level 3 Mechanical, Building, and Plumbing Inspector. He also is a certified mechanical contractor in North Carolina.