Iowa 6 Hour Plumbing Package
This Iowa package includes 2 hours on the 2019 Plumbing Code and 4 hours of Plumbing Discipline content. It will give you a total of 6 hours of CE toward your renewal. 
We start off by going into how the UPC is organized, including the organization and topics of the chapters and appendices found in the 2018 UPC. From there, we begin looking at the amendments made to the 2018 UPC, starting with Chapter 1. We cover all of the added definitions that were inserted into Chapter 2 of the UPC, as go in depth on the amendments made to chapters 3 - 4, 6 - 10, 12, and 13. We finish off this section by covering the additional requirements of the Iowa Code that apply to plumbers.
Next are the significant changes made to the 2018 UPC. These are the big changes that were made as the code was being updated from the 2015 version to the most current version, 2018 UPC. We start with the changes made to Chapter 3 of the UPC, explaining the reason for the change as well as how it affects you. We follow this format for all the significant changes, covering chapters 3 and 5, and Appendix M.
We start Part 1 of our Plumbing Discipline course with principles, design, and installation of graywater systems. Then we cover best practices and both 2015 IPC® and UPC® codes for graywater systems, before moving into the history, principles, design, and installation of private onsite wastewater treatment systems (or POWTS). In that section, the care, design, and corresponding regulations related to septic tanks is covered, along with soil absorption systems and other alternative POWTS.
Part 2 analyzes ten problem areas in the field of plumbing, including noise, sloping for drainage piping, floor drains, air gaps, leaks, and clearances. Next, we talk about traps and vents, cross-connection, corrosion, and how to resolve and/or prevent customer-created problems.
Show Course ID: 0
Approved By:

Iowa Plumbing & Mechanical Systems Board
Instructor Bio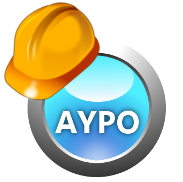 Chris D'Amato is the instructor and industry expert for Plumbing Trade Courses. With over 25 years experience, he has held a Journeyman Plumbing license since 2001 performing all aspects of plumbing in new construction, light commercial, remodels and service. Chris manages his own multifaceted plumbing shop coordinating a wide range of services from Property Management accounts to plumbing whole subdivisions and providing services to large living facilities for the the State of Oregon. In his tenure at AYPO he has helped thousands of plumbing licensees keep up with their continuing education requirements.