IA 2021 IMC Update Part 1
After completing this course for Iowa Mechanical and Plumbing licensees, participants will:
Describe the scope, application, and the legal severability of the International Mechanical Code.
Describe the preferred method of condensate disposal.
List the occupancies where mechanical ventilation is required.
Explain how minimum demand controlled ventilation rates are calculated.
Describe the exhaust requirements for manicure and pedicures stations.
Describe the appropriate location for exhaust duct terminations.
Describe grease duct slope requirements for factory-built grease ducts and square field fabricated systems.
Explain how a type I grease hood over a smoker oven can be used to vent all combustion products.
Describe the necessary clearance to combustible construction for listed hoods.
List the prohibitive applications and Exception for energy recovery ventilators (ERVs).
Plumbing Discipline- 04
Mechanical Discipline- 02
HVAC/R Discipline- 02
Show Course ID: 0
Approved By:

Iowa Department of Public Health
Instructor Bio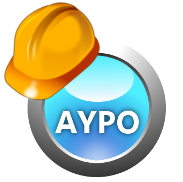 Reggie Hucks is an Inspection Services Administrator for High Point, NC. He has also served as the Code Administrator for Brunswick County and is a Level 3 Mechanical, Building, and Plumbing Inspector. He also is a certified mechanical contractor in North Carolina.