Kansas 3 Hour Plumber Safety
In this 3-hour plumber safety course, we'll talk about the types of risks you'll encounter in your work, and how to handle them. We'll begin with a review of OSHA standards, and why they are necessary - and since a safe workplace is everyone's responsibility, we'll review general safety rules for plumbers. We'll also talk about measures to ensure the safety of consumers and bystanders as you're performing your work.
A variety of workplace dangers will be covered, including hazardous substances like lead, asbestos, and mold, as well as flammable materials, and physical hazards. We'll also review the steps of mold remediation.
Show Course ID: 0
Instructor Bio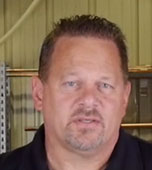 Randy Drake is a licensed, master plumber with over 32 years' experience in the industry. He founded a plumbing business in 1993 which he successfully sold in 2013. He currently works for a plumbing company based in Traverse City, Michigan.