Kansas 12 Hour 2015 IPC & UPC Updates
This 12 hour package will review the most significant changes to the 2015 IPC and UPC.
The course begins with Chapter 1 of the IPC, addressing the scope of the code, as well as how it is administered. After that, we'll move on to the essential definitions which have been added, such as "alternate onsite potable water," or revised, such as "backflow preventer." Then, we'll move through each of the chapters, discussing only the new or revised text.
Chapter 3 will address revisions to structural safety requirements, and in Chapter 4, we'll cover changes to regulations for fixtures and faucets, requirements for public toilet facilities, drinking fountains, and more.
The final section of the course will cover Chapters 5 and 6, including new regulations for water heater drain valves, repair and rehabilitation of pipe systems, and the removal asbestos-cement pipe from the IPC.
We'll conclude this half of the course with a review of the changes to temperature maintenance and control, thermal expansion control, and related issues.
Next, we review changes to the 2015 UPC. This includes updates to the administration and definitions of the code, as well as the changes made to specific chapters.
In general regulations, we'll address minimum standards for the materials used in plumbing construction and repair, and we'll cover some alternate materials and methods that may be used. This chapter will also cover working in flood hazard areas, handling wastes, and preventative measures to ensure the functionality of a plumbed system.
Chapter 5 will address working with water heaters. This includes inspection requirements, safety devices, and various types of water heaters, as well as instruction for installing water heaters in special locations.
Finally, we'll talk about the requirements for sanitary drainage, necessary for certain facilities, as well as indirect wastes from operations such as food, beverage, and bar establishments. We'll close with a discussion of how these changes affect plumbers and their work.
Show Course ID: 0
Instructor Bio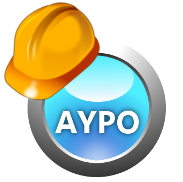 Chris D'Amato is the instructor and industry expert for Plumbing Trade Courses. With over 25 years experience, he has held a Journeyman Plumbing license since 2001 performing all aspects of plumbing in new construction, light commercial, remodels and service. Chris manages his own multifaceted plumbing shop coordinating a wide range of services from Property Management accounts to plumbing whole subdivisions and providing services to large living facilities for the the State of Oregon. In his tenure at AYPO he has helped thousands of plumbing licensees keep up with their continuing education requirements.