Maine 15 Hour 2017 NEC Review Chapters 1-4, 6 & 8
This 15 hour 2017 NEC course starts with an overview to the updates and changes to the code. We will go over code-wide changes, as well as the new articles for 2017, and give a quick primer on how the code is organized so electricians can easily use it.
Next up we will explain Articles 100 and 110, which explain definitions used in the code and the different requirements for electrical installations, such as how to list (Product Certification) of Equipment, and arc-flash hazard warnings.
In Chapter 2: Wiring and Protection we will go over new code sections including updates to overcurrent protection, and dwelling unit receptacle outlets for basements, garages, and accessory buildings, and feeders with certain exceptions.
The next section is Chapter 3: Wiring Methods and Materials where we'll cover the updates including various minimum requirements for wiring, cabinets, cutout boxes, and meter socket enclosures, and a discussion to the changes regarding cable types.
In Chapter 4: Equipment for General Use we will explain changes to switch codes, appliances, such as vending machines, and important info for fixed outdoor electric deicing and snow-melting equipment.
Under Chapter 6: Special Equipment, we will address code changes for electric signs and outline lighting, Information Technology (IT) equipment, and Solar Photovoltaic (PV) systems.
The final section of the course covers Chapter 8: Communication Systems, and Chapter 9: Tables and Informative Annexes. In this section we'll look at the updates for the grounding of radio and tv equipment, and then tackle the practical aspect of the updates to the tables and annexes, tools that an electrician uses regularly, such as updates to continuous load calculations.
As with all of our courses, this one may be completed at your own pace!
Show Course ID: 1
Course ID(s):

41

Approved By:

Maine Electricians' Examining Board
Instructor Bio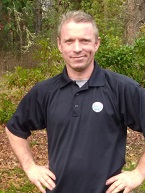 Charles "Chuck" Price is At Your Pace Online's Subject Matter Expert for the Electrical Trade. He started out in grocery management at the age of 18 and after 5 years decided to venture into the electrical trade in 1996. He served his apprenticeship and quickly became a foreman running work. He gained experience in many facets of the trade such as working on traffic signals, hospitals and healthcare buildings, waste water treatment plants, and many commercial applications including telecommunications data centers. He currently is working for the area's largest healthcare system.
One of his passions is working with kids - and that starts with his own two boys! He has coached youth football and basketball at several levels and is part of a men's organization that raises money for the youth as well. He is a leader in the local 4-H group, helping kids learn about animal science. All in all, Chuck focuses on being the best father he can be, while maintaining a firm grasp on the ever-changing electrical industry.