MA 15 Hour 2017 NEC Code Change Course
This 15 hour course fully satisfies 15 hours of continuing education, and counts toward the law and code requirement set by Massachusetts. It's split into two main sections:
National Electrical Code (NEC) Overview
Massachusetts Amendments to the NEC
The course starts out with a brief discussion of the code review process, an explanation of how the NEC itself is organized, and the new articles for 2017.
From there, we dive into the changes to many of the Chapters of the NEC, and provide an explanation of the code changes in everyday language. Because of the bulk of the changes, these are split into their own sections, starting with Chapter 1 of the NEC. This chapter covers the changes to Article 100 (Definitions) and Article 110 (Requirements for Electrical Installations). After that, we move into classes on two critical Chapters: 2 and 3. The reason why these are critical is because they address the most central NEC provisions for safe and reliable wiring materials and protective devices that affect almost every kind of electrical installation. We take care to explain the changes thoroughly so you can feel confident in your day-to-day operations.
After this comes Chapter 4 of the NEC, and addresses some of the rapidly updated provisions regarding safe and reliable installation of equipment for general use. Following this is a class on Chapter 6, which details all of the changes to the laws about electrical connections to specialized equipment. It's important to keep in mind that, because this specialized equipment often sees the greatest innovation and most rapid changes of any in the electrical field, it's revised frequently during every code renewal cycle.
The NEC overview finishes with a class covering Chapters 8 and 9. Chapter 8 addresses the wiring methods for communication systems, and includes important new rules on grounding. Chapter 9, which contains tables and annexes, works together with Chapter 1-4 to help an installer and designer use the NEC effectively.
The second portion of the 15 hour course is a class on the Massachusetts amendments to the NEC. Over 50 amendments are covered, including the amendments that affect code enforcement, branch circuits, wiring and materials, and standby systems. The goal of this section is to provide you with all of the tools you need to understand and implement all of the state-specific code requirements in your day-to-day practice.
Each of the changes in the course are paired with an easy-to-understand explanation of what the changes mean and the reason why it was put into code. Throughout the course there are in-text questions to test your knowledge as you go. This course satisfies 15 full hours of required education, so that once you finish the course, you can rest assured knowing that you are well on your way to renewing your license.
Show Course ID: 0
Approved By:

MA Div. of Professional Licensure - Board of State Examiners of Electricians
Instructor Bio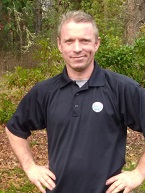 Charles "Chuck" Price is At Your Pace Online's Subject Matter Expert for the Electrical Trade. He started out in grocery management at the age of 18 and after 5 years decided to venture into the electrical trade in 1996. He served his apprenticeship and quickly became a foreman running work. He gained experience in many facets of the trade such as working on traffic signals, hospitals and healthcare buildings, waste water treatment plants, and many commercial applications including telecommunications data centers. He currently is working for the area's largest healthcare system.
One of his passions is working with kids - and that starts with his own two boys! He has coached youth football and basketball at several levels and is part of a men's organization that raises money for the youth as well. He is a leader in the local 4-H group, helping kids learn about animal science. All in all, Chuck focuses on being the best father he can be, while maintaining a firm grasp on the ever-changing electrical industry.
November 19th, 2019 -

Glenn

Great review of changes.

Excellent experience. Learned a lot at my own pace!

great course. very educational.

Good course . Love it

great program

User friendly

The course material was presented in a very organize format with great detail. Very easy to follow through the different sections of the required code changes. A multiply choice question quiz was presented after working through 5 to 10 pages of changes. This made it easier to retain key information to get the correct answer, as opposed to one big test at the end of the course. I will most likely take this course again for the next code cycle.

July 17th, 2019 -

Nicholas

Easy to use great functionality! See you next code uodate!

July 17th, 2019 -

Christopher

Nice and easy. Great setup!

Very good course I like the fact u can take it on your time

Hard to read brown/orange colors that encase the printing to sum up the code explanation.

Very informitave and well put tpgethet

July 5th, 2019 -

Jonathan

Excellent setup. Videos are very boring and repetitive.

I just received my master license 4/17/19. I don't see any provisions to add my master license information which is maintained separately from a journeyman license in MA but the CE hours from one course applies to both licenses. My master info is; lic# 22770-A and the name on the master lic is Josh . Welsch I do not know why the period was put in with a space o; either side of it....

Would like it a lot more if this was narrated and explained instead of just reading everything on your own.

November 14th, 2019 -

Stephen

August 22nd, 2019 -

brian

April 4th, 2019 -

Francis N

September 20th, 2018 -

Ryan

September 20th, 2018 -

Bryan

November 11th, 2019 -

Paul

September 23rd, 2019 -

Steven

August 6th, 2019 -

Daniel

May 30th, 2019 -

franklin