MA 6 Hour 2017 NEC Amendments, Chapter 7 and NFPA 72
This course for the Massachusetts electrician counts for 6 hours toward the professional development state requirement, and provides vital knowledge that both Master Electricians, Systems Contractors, and Technicians should know. It's split into four modules:
NFPA 70E - Standard for Electrical Safety in the Workplace
NFPA 72-2016 - National Fire Alarm and Signaling Code
Chapter 5 of the 2017 NEC and MA Amendments
Chapter 7 of the 2017 NEC
It all starts with the 2015 edition of the NFPA 70E, which is the industry standard for safer conditions when working with electricity. Because there is some risk when dealing with hazardous situations out in the field, we include helpful guides that walk you through how to deal with these situations in the safest and most effective way, according to the code.
After this is the 2016 edition of NFPA 72 (National Fire Alarm and Signaling Code), which is the highest standard for all signaling systems that are designed to alert both occupants and authorities of an emergency situation. It covers key changes to emergency power and backup systems, including fire protection, ground-fault sensors, and standby generators. This module focuses on all of the critical revisions and updates to the code that spans across the nation.
From there, we move into explaining the changes to an extremely complex topic: Chapter 5 of the 2017 NEC. This chapter is generally considered one of the most difficult to master, as it handles situations that require special electrical precautions due to hazardous substances, critical services being provided, or higher risks to the public. In addition to this chapter, we detail four amendments to both Chapter 5 and 7 of the NEC made by the Massachusetts Electrical Code.
Finally, we'll take a detailed look into every significant change made to Chapter 7 of the NEC, which is one of the most varied chapters to date. The reason for this is because it covers 'special conditions,' like emergency backup systems, direct current microgrids, and optical fiber cable. This is accompanied by an explanation of a new article on the rapidly growing field of energy storage systems.
Each of the changes in the course are paired with an easy-to-understand explanation of what the changes mean and the reason why it was put into code. Throughout the course there are in-text questions to test your knowledge as you go. This course satisfies 6 full hours of required education, so that once you finish the course, you can rest assured knowing that you have a headstart on to renewing your license.
Show Course ID: 0
Instructor Bio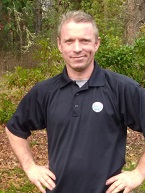 Charles "Chuck" Price is At Your Pace Online's Subject Matter Expert for the Electrical Trade. He started out in grocery management at the age of 18 and after 5 years decided to venture into the electrical trade in 1996. He served his apprenticeship and quickly became a foreman running work. He gained experience in many facets of the trade such as working on traffic signals, hospitals and healthcare buildings, waste water treatment plants, and many commercial applications including telecommunications data centers. He currently is working for the area's largest healthcare system.
One of his passions is working with kids - and that starts with his own two boys! He has coached youth football and basketball at several levels and is part of a men's organization that raises money for the youth as well. He is a leader in the local 4-H group, helping kids learn about animal science. All in all, Chuck focuses on being the best father he can be, while maintaining a firm grasp on the ever-changing electrical industry.