Massachusetts 6 Hour Plumber & Gas Fitter Session 11
This class satisfies the 6 hours of required training based on Session 11 for plumbers and gas fitters. It provides 6 of the 12 hours of continuing education required during this license renewal period. 
The first module begins with material on the Plumbing Board and the resources available online for licensees, then explores the reasons behind the Board decisions on seven recent Board Policies and Interpretations, involving:
Lavatories Outside Bathrooms;
Maximum Temperatures for Commercial Kitchen Hand Sinks;
Safe Waste Pans for Water Heaters & Storage Tanks;
Handicapped Accessible Toilet Room Fixture Requirements;
PVC Permitted in Mixed-Use Buildings; and
Water Filtration System Acceptance Design Standards
After a look at newly approved plumbing products and new policies on water recycling;  emergency eye wash installations; and on the transition to 2-inch tub/shower drains, the class finishes with the codes and code changes selected by the Board as having the greatest impact including those on tanning facilities; adult day care centers & child care programs, Minimum Standards for Habitation and for Food Establishments, traps & cleanouts, valves; and shower stalls, then concludes with a water pipe sizing demonstration. The second module presents a step-by-step tutorial on the new E-Licensing portal. An extensive training in the hazards of Crystalline Silica, its harmful effects, and how to mitigate the risk is based on materials prepared by OSHA and the CDC. The class finishes by exploring several topics selected by the Board because they have seen recent changes or where mistakes are often made, including Venting Using Plastic Pipes; Used Equipment; Carbon Monoxide Detectors; Scope of Licenses & Licensing Waivers.
There are two final exams with this course.
Show Course ID: 0
Approved By:

Commonwealth of Massachusetts Division of Professional Licensure, Board of State Examiners of Plumbers & Gas Fitters
Instructor Bio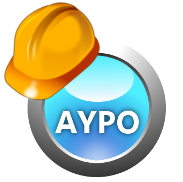 Robert Jones is At Your Pace Online's Subject Matter Expert for the Plumbing and Gas Fitter trade in Massachusetts. He is an experienced Plumbing teacher and tradesman. Also as an experienced softball coach, Robert's strong points are in communication, relationship and organizational skills. Robert is also a teacher at Greater Lowell Technical High School in Tyngsboro, MA.