2017 NEC - Changes to Chapter 3. 8. & 9 - Wiring Methods & Materials - Communication - Tables
This 2 hour course contains updates to the 2017 NEC covering changes made to Chapters 3, 8, & 9. We'll start with Articles 300-314 covering the updates to wiring methods and materials, starting with the general requirements for wiring methods and materials, cabinets, cutout boxes, and meter socket enclosures, and conclude with a 7 question incremental quiz.
The next section continues in wiring methods and materials, looking at Articles 320-366 looking changes to the different types of cable and concluding with an 8 question incremental quiz.
Next we will look at Chapters 8 & 9, which cover updates to communications and tables, including premises-powered broadband communications systems, and notes to tables This section ends with a 3 question incremental quiz.
Lastly we'll look at important changes in the annexes, tools that the electrician uses daily, and changes such as continuous load calculations and sizing of service conductors for dwellings. This course ends with a 2 question incremental quiz.
Show Course ID: 0
Approved By:

Minnesota DLI
Instructor Bio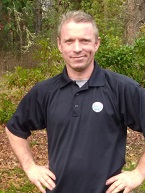 Charles "Chuck" Price is At Your Pace Online's Subject Matter Expert for the Electrical Trade. He started out in grocery management at the age of 18 and after 5 years decided to venture into the electrical trade in 1996. He served his apprenticeship and quickly became a foreman running work. He gained experience in many facets of the trade such as working on traffic signals, hospitals and healthcare buildings, waste water treatment plants, and many commercial applications including telecommunications data centers. He currently is working for the area's largest healthcare system.
One of his passions is working with kids - and that starts with his own two boys! He has coached youth football and basketball at several levels and is part of a men's organization that raises money for the youth as well. He is a leader in the local 4-H group, helping kids learn about animal science. All in all, Chuck focuses on being the best father he can be, while maintaining a firm grasp on the ever-changing electrical industry.