Minnesota 16 Hour Complete Power Limited Technician Package with 2020 NEC
This course offers 16 hours of continuing education approved by the DLI for licensed PLTs, including the four hours of content on current codes required to renew a PLT license. It is organized into the following three classes:
8-Hour Code Change & Safety Training Course for PLTs
NFPA 72, the National Fire Alarm & Signaling Code, including how to make best use of the provisions and five of the most critical changes to NFPA 72-2019 including the requirement as of January 1, 2022 for smoke detectors to distinguish between kitchen smoke and a true fire hazard.
Changes to the 2020 National Electrical Code (NEC) most likely to impact licensed PLTs, including code-wide changes, new or revised definitions from Chapter 1, and changes to the General Requirements in Article 110. A small sample of changes to Chapters 2 [Wiring & Protection]. Chapter 3 [Wiring Methods & Materials], Module 4: Chapter 4 [Equipment for General Use], and Chapter 6 [Special Equipment. Numerous changes are selected from Chapter 7 [Special Conditions], including NEC-2020 provisions on switches, electronic control of lighting, horticultural lighting, and IT supply circuits, followed by every change Article 725 [Class 1, 2 & 3 Remote-Control Signaling and Power-Limited Circuits]. The NEC-2020 review finishes with seven changes drawn from Articles 800 & 805, that incorporate the reorganization and overhaul of the Chapter and two changes to Article 840 on Premises-Powered Broadband.
The Class finishes with a 3-hour OSHA Safety Training that demonstrates how to identify, reduce exposure, and respond to the most common workplace hazards, how to set up a safety program and Hazard Communication system, and an in-depth look at Standard 1926 Subpart K, (electrical workplace safety), including how this Standard works together with NFPA 70E.
2-Hour CATV Installation Practices
Includes an introduction to CATV, with a quick history on cable tv, and the general considerations in cable installation. Next the student will address planning and connecting cable service, an examination of tools used in CATV, followed by installation practices for the CATV electrician.
6-Hour Minnesota Rule & Law Update and Photovoltaics
The class begins with a look at how the Minnesota Electrical Act approaches PLTs, including statutes on licensing, registration of unlicensed individuals, and requirement for operating an electrical business in Minnesota. The class also addresses Administrative Rules, including selected rules from Chapter 3800 and Chapter 1300, the Minnesota Building Code. The class approaches PV system regulation in Minnesota through a framework created by the DLI to answer common questions and concerns. This followed by a survey of IRC Section R324 [Solar Energy Systems] which has, for the first time, been adopted by Minnesota. There is a guide to sizing a home solar electric system and to the components & configuration of a PV System, a review of conductors and wiring methods, and a look at the future of photovoltaics.
Class Sample
Show Course ID: 0
Approved By:

Minnesota DLI
Instructor Bio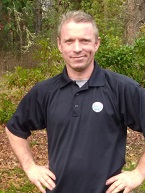 Charles "Chuck" Price is At Your Pace Online's Subject Matter Expert for the Electrical Trade. He started out in grocery management at the age of 18 and after 5 years decided to venture into the electrical trade in 1996. He served his apprenticeship and quickly became a foreman running work. He gained experience in many facets of the trade such as working on traffic signals, hospitals and healthcare buildings, waste water treatment plants, and many commercial applications including telecommunications data centers. He currently is working for the area's largest healthcare system.
One of his passions is working with kids - and that starts with his own two boys! He has coached youth football and basketball at several levels and is part of a men's organization that raises money for the youth as well. He is a leader in the local 4-H group, helping kids learn about animal science. All in all, Chuck focuses on being the best father he can be, while maintaining a firm grasp on the ever-changing electrical industry.