1 A Minnesota 2023 NEC Changes Chapters 1-2
This course covers important changes to Chapters 1 and 2 of the 2023 National Electrical Code and is approved for Minnesota electricians.
Learning Objectives:
At the completion of the course, licensees will be able to:
Describe the overall layout of the National Electrical Code and the addition of new articles.
Identify the scope of what is covered and not covered in the Code.
List which chapters can supplement or modify other chapters.
Identify updates, additions, and changes to Chapter 1 of the 2023 National Electrical Code.
Describe changes in the way terms are presented in Article 100, Definitions.
Define terms that are newly defined in the 2023 NEC.
Outline changes to the general requirements for electrical installations found in Chapter 110 of the 2023 NEC.
Identify updates, additions, and changes to Chapter 2 of the 2023 National Electrical Code.
Describe changes for branch circuits found in Chapter 2 of the 2023 NEC.
Identify the changes to minimum unit load requirements for dwelling units and lighting loads for non-dwelling occupancies found in Chapter 2 of the 2023 NEC.
Describe changes to emergency disconnects and surge protection for outside branch circuits and feeders found in Chapter 2 of the 2023 NEC.
Outline the new wiring method for installing underground service conductors.
List the locations that must be provided with surge protection devices.
Identify changes for service conductors and service installation requirements found in Chapter 2 of the 2023 NEC.
Outline the new declaration regarding standard overcurrent device ratings found in Chapter 2 of the 2023 NEC.
Identify changes to the standard ampere ratings in Table 240.6(A).
Describe the new requirement that surge protection devices indicate they are functioning properly.
IACET CEUs
This course gives you the opportunity to earn IACET CEUs through our parent company Certus. As an IACET Accredited Provider, Certus offers IACET CEUs for its learning events that comply with the ANSI/IACET Continuing Education and Training Standard. To earn IACET CEUs, you must:
Complete all lessons in the course,
Correctly answer every quiz question posed through the course,
Pass the final exam, and
Complete the course evaluation.
Assessment Information: This online course presents each section with commentary, a graphic illustration or photograph, and requires the learner to answer multiple choice questions after reviewing the content. The learner must complete all multiple-choice questions for each section correctly to get IACET CEUs, a certificate of completion, or state license renewal credit for the course. If the learner's first response is incorrect, learners will be immediately allowed to answer the question again until the correct answer is chosen. Question choices are randomized, so each participant will have a unique testing experience
Prerequisites: This course has no prerequisites.
Course Demonstration Video
Show Course ID: 1
Course ID(s):

20230213

Approved By:

MN DLI
Instructor Bio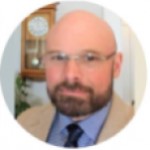 Jerry previously served the state of North Carolina as a Level III electrical inspector and provided state-approved electrical training for electrical inspectors at both Alamance County and Guilford County (NC) Community Colleges. Jerry taught the Kentucky state-approved four-year electrical apprenticeship programs offered by the Independent Electrical Contractors (IEC) Trade School and Associated Builders and Contractors (ABC) Trade School, and served the state of Kentucky as a Master Electrician and Louisville Metro Code Enforcement Officer. Jerry is a Certified Distance Education Instructor (CDEI) and NCCER Core and Electrical Curriculum certified instructor. Jerry currently holds North Carolina and ICC electrical inspector accreditations and is recognized by the state of Washington as an approved electrical administrator.