MN 2 Hour 2017 NEC Chapter 1 and 2
This class is designed for all Minnesota Master and Journeyman Elevator Constructors. It fulfills the entire two-hour continuing education requirement for this cycle for limited licensees and combines with a second class on the NEC to fulfill the 4-hour CE requirement for unlimited licensees. The Introduction and Chapters 1 & 2 of the 2017 NEC (the edition adopted in Minnesota in 2017) contain many of the most basic, widely applied methods and rules of electrical installation. The Sections selected for the class are those of special interest to elevator constructors. The topics covered include:
Article 90, including Sections on Adequacy, the Scope of the NEC, Code Arrangement in the NEC, Enforcement, and the differences between Mandatory Rules, Permissive Rules & Explanatory Material
Article 100: Definitions, including the or revised definitions for Readily Accessible, Associated Apparatus, Building, Structure, Coaxial Cable, Field Evaluation Body, Field Labeled & Receptacle.
Article 110 - Requirements for Electrical Installations, including identification, product certification, electrical connections, splices, temperature limitations, tightening torque, disconnecting means & maintaining working space around electrical equipment.
Chapter 2 Wiring and Protection - All aspects of conductors and circuits, including how they're identified, tips on multi-wire branch circuits, the growing use and changing technology of GFCI protection, treatment for conductors with a higher voltage to ground, OCPD and fast-acting fuses, and the importance of rating and marking voltage, and all aspects of grounded and ungrounded systems, bonding conductors and jumpers, EGCs, methods of equipment grounding, isolated grounds, and receptacle boxes.
Show Course ID: 0
Approved By:

Minnesota DLI
Instructor Bio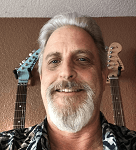 Darren DeJoy's code knowledge, skill with customer relations, and ability to find ideal solutions for code compliance at a reasonable cost has made him a leader in this field. His experience includes:
Helper for new construction and repair at S & N Elevator Company,
19 years with Westinghouse Elevator Corp. as elevator construction and repair mechanic as well as running a service route for many years.
Seven years with Minnesota Elevator Inc. as an Elevator Modernization Sales Engineer (where his co-workers dubbed him the "Elevator Code Guru," to recognize his expertise and willingness to help anyone who may have questions on elevator code).
Five years with All City Elevator, Inc., in modernization, new construction sales, consulting & project management.
Became a QEI and served as a State Elevator Inspector.
Member of 12-person Minnesota Elevator Advisory Committee during review and recommendations for adoption of ASME A17.1-2004-05 and 2010 Elevator Safety Code. He has also written some of the Minnesota provisions in Chapter 1307, the administrative rules that amend and adopt ASME A17.1.
Darren founded ESTEP (Elevator Safety Training for Emergency Personnel) in 2001 and continues to provides trainings he developed based on the ASME A17.4-1999 "Guide for Emergency Personnel"for firefighters and first responders in elevator rescue and the use of Phase I and Phase II fire recall throughout the state.
In 2009, Darren helped reassemble the "Elevator Association of Minnesota" and is currently the chairman of the EAM's code committee.
Beginning in 2018, Darren joined Elevator Technical Consulting, Inc., a Vertical Transportation Consulting firm established in 2014 based out of Minneapolis. Darren and Greg Gehring of Elevator TCI utilize their 80 years of combined experience to provide expertise and guidance for clients in almost all aspects of the industry.