MN 4 Hour Amendments IBC Chapter 30
4

Hour Course
$

110.00
This class is designed for Minnesota Master, Limited Master, Journeyman, and Limited Journeyman Elevator Constructors. It fulfills the entire four-hour continuing education Elevator Code requirement for this cycle for limited journeyman licensees. It fulfills 4 of the 12 required CE hours in Elevator Code for unlimited master and journeyman licensees and combines with a second class on the Elevator Code and an Elevator Technology Class to fulfill their total 16-hour CE requirement. It also fulfills 4 of the 6 required CE hours in Elevator Code for limited master licensees, and can meet the full 6-hour requirement by combining it with a 2-hour Elevator Technology Class.
A wide range of the rules and requirements in the 2015 Minnesota Elevator Code are covered, including all of the most recent amendments to the Code promulgated by the DLI. The codes in the MBC hat relate to elevators is covered, with a special focus on recent changes. The last half of the class provides a useful survey of the 2010 edition of ASME A17.1-2010, the Safety Code for Elevators and Escalators, with the selection of requirements based on those selected by the DLI for inclusion in licensing exams. The class does not cover any of the requirements already covered in the class on Changes to A17.1-2010 (which is intended to accompany this class for licensees who need 12 hours of CE on Elevator Code and Technology). This class provides a way for licensees to ensure their understanding of the Safety Code is up-to-date as well as providing an effective survey of some of the most commonly used requirements in the 2015 Minnesota Elevator Code. The topics covered include:
Minnesota Building Code and Standards adopted by reference, including the Fire Code & building codes on sprinkler systems requirements and exempt locations, Chapter 1307 rules on contractor licensing, registered unlicensed elevator constructors, permits, inspections, tests and approvals, and special provisions, and the DLI website and resources available to Elevator Constructors.
2015 Minnesota Building Code Chapter 30 - Elevators and Conveying Systems, including codes on hoistway enclosures, emergency operations, hoistway venting, conveying systems, machine rooms, shunt trips & Fire Service Access & Occupant Evacuation Elevators
Minnesota Amendments to ASME A17.1/CSA B44-2010. Including every amendment to the Elevator Safety Code made by Minnesota on distances from car to hoistway, headroom above equipment, keying protocols, illumination, car safeties, and the schedule for inspection & testing
Significant Provisions in ASME A17.1- 2010; Sections 2.2 through 2.11, including some of the most widely applied and useful requirement on pit access, clearances & stop switches, horizontal & vertical car & counterweight runbys & clearances, hoistway entrances & doors and machine room rules on access, climate control, headroom & equipment guards
Significant Provisions in ASME A17.1- 2010; Sections 2.12 through 2.27, ranging widely from passenger car enclosures and power doors, freight elevator signage, driving machines and sheaves, suspension ropes and emergency operation to car & counterweight safeties and speed governors, buffers, and terminal stopping & electrical protective devices.
Significant Provisions in ASME A17.1- 2010; Part 3 - Hydraulic Elevators, surveying the core provisions from the Safety Code on hydraulic elevators, including those on clearances, plungers & plunger grippers, hydraulic jacks, buried cylinders, piping, recycling (readjustment) operations oil leakage & low oil protection.
Significant Provisions in ASME A17.1- 2010; Parts 5 through 8 - Special Application Elevators, Escalators & Moving Walks & General Requirements, including requirements for inclined elevators, private residence elevators, limited use/limited application (LU/LA) elevators & special purpose personnel elevators, with discussions of their differing capacity & speed standards, controllers, clearances, and suspension means. The class takes a brief look at key escalator & moving walk requirements and finishes with general requirements for security (levels of access to keys), inspections & tests
Show Course ID: 0
Approved By:

Minnesota Department of Labor & Industries
Instructor Bio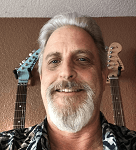 Darren DeJoy's code knowledge, skill with customer relations, and ability to find ideal solutions for code compliance at a reasonable cost has made him a leader in this field. His experience includes:
Helper for new construction and repair at S & N Elevator Company,
19 years with Westinghouse Elevator Corp. as elevator construction and repair mechanic as well as running a service route for many years.
Seven years with Minnesota Elevator Inc. as an Elevator Modernization Sales Engineer (where his co-workers dubbed him the "Elevator Code Guru," to recognize his expertise and willingness to help anyone who may have questions on elevator code).
Five years with All City Elevator, Inc., in modernization, new construction sales, consulting & project management.
Became a QEI and served as a State Elevator Inspector.
Member of 12-person Minnesota Elevator Advisory Committee during review and recommendations for adoption of ASME A17.1-2004-05 and 2010 Elevator Safety Code. He has also written some of the Minnesota provisions in Chapter 1307, the administrative rules that amend and adopt ASME A17.1.
Darren founded ESTEP (Elevator Safety Training for Emergency Personnel) in 2001 and continues to provides trainings he developed based on the ASME A17.4-1999 "Guide for Emergency Personnel"for firefighters and first responders in elevator rescue and the use of Phase I and Phase II fire recall throughout the state.
In 2009, Darren helped reassemble the "Elevator Association of Minnesota" and is currently the chairman of the EAM's code committee.
Beginning in 2018, Darren joined Elevator Technical Consulting, Inc., a Vertical Transportation Consulting firm established in 2014 based out of Minneapolis. Darren and Greg Gehring of Elevator TCI utilize their 80 years of combined experience to provide expertise and guidance for clients in almost all aspects of the industry.