Minnesota 7 Hour Residential Contractor CE 1
This 7-hour class provides a wide grounding in key areas of concern for contractors in Minnesota. It fulfills the 1 hour of Energy requirement for license renewal. The course includes the following lessons:
1. OSHA Standard 1926 Safety Training (2 Hours)
A systematic and down-to-earth guide on the hazards that may be present for contractors working in the field and the best ways to reduce the chance of injury or illness. The rules adopted by OSHA for construction are reviewed in depth along with record-keeping, training, and the responsibilities for maintaining safety on a job site.
2. Project Management (2 Hours)
A practical approach to project management the explores the role of the project manager, the planning and scheduling process, the benefits to the contractor, how project management systems and tools have evolved over time, and the major elements that go into managing a project.
3. Professionalism (1 Hour)
What professionalism is and what it means to be a professional, the importance of professionalism, best practices for customer service, and the aspects of professionalism that are critical to success in the trade and construction industries. The class also identifies personal traits as they relate to professionalism, and those personal traits or behaviors that could be improved in order to enhance the personal professional image
4. Business Contracts: (1 Hour) 
The basics of contract law, the elements of a contract that make it valid, the requirements for formation of a contract, the effects of court rulings on contract law, and how to handle breach of contract.
5. 2020 Minnesota Energy Code (1 hour)
The class covers every amendment to the 2018 IECC during its adoption as the basis of the 2020 Commercial Energy Code. It also covers how the 2020 Residential Energy Code works with the Commercial Energy Code and other parts of the Building Code and Administrative Rules.
Show Course ID: 0
Approved By:

Minnesota Department of Labor & Industry
Instructor Bio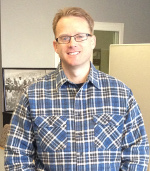 Mike Melvin, owner of At Your Pace Online, LLC, is the instructor and industry expert for many of our courses. Mike has owned, operated, and worked for numerous construction companies. Mike's relevant construction experience includes framing, concrete construction, foundations, and roofing. As the current owner and an approved lead instructor for At Your Pace Online, he teaches multiple courses pertaining to construction and business. With over fifteen years of experience in the industry, Mike combines his proven understanding of teaching online education with the practical and academic industry knowledge needed by our students, to allow them to complete their courses and get back to the job site.