Minnesota 7 Hour Residential Contractor CE 2
This 7-hour class provides a wide grounding in key areas of concern for contractors in Minnesota. It fulfills the 1 hour of Business and 1 hour of Energy requirements for license renewal. The Course includes the following lessons:
1. Estimating and Job Costing (2 Hours)
This lesson discusses bidding and the bidding process and how to successfully bid for a project, what estimating is, the qualities possessed by a good estimator, estimating levels and estimating methods, the process of developing an estimate, best practices, and some major principles associated with estimating. The lesson finishes by discussing job costing, including the elements that go into job costing.
2. Liability and Risk Management (1 Hour)
This lesson examines the concepts of liability, risk, and risk management, the basic methods for managing risk, how risk is shared through the use of insurance, various forms of insurance coverage and how to purchase the correct form and amount of insurance.
3. Building the Exterior Shell (1 Hour)
This lesson discusses the purpose of the exterior shell, how to build a structure's exterior shell, wall assembly types and types of walls, framing and installation of windows and doors, the installation of decks, and how a roof is assembled. The lesson concludes with the construction of the foundation, chimney penetrations, siding, sealant, and insulation.
4. Marketing and Sales (2 Hours) 
What differentiates marketing and sales, the meaning of "eight contacts", what marketing is and is not, the process for putting together a marketing plan, forms of analysis used when developing a marketing plan, pricing strategies, and Porter's "five forces". The lesson then explores various techniques used in marketing, including how to utilize the internet for marketing purposes, ways to ensure sales goals are regularly met, and basic concepts related to sales such as types of customers, the use of questions, and methods for earning a customer's trust.
5. 2020 Minnesota Energy Code (1 hour)
The class covers every amendment to the 2018 IECC during its adoption as the basis of the 2020 Commercial Energy Code. It also covers how the 2020 Residential Energy Code works with the Commercial Energy Code and other parts of the Building Code and Administrative Rules.
Show Course ID: 0
Approved By:

Minnesota Department of Labor & Industry
Instructor Bio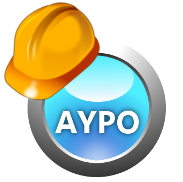 At Your Pace Online is a leader in the online education sphere. It offers thousands of hours of education in hundreds of markets and is approved in every state to offer professional continuing education.