New Mexico 2015 UPC Update (8 Hours)
Prior to renewal or reinstatement of a journeyman plumber certificate of competence, the applicant for renewal or reinstatement is required to complete a minimum of sixteen (16) hours of approved course work. The CID requires 8 hours of this course work to be on code changes to the 2015 NMPC. This class fulfills that requirement and is designed to accompany an 8-hour class on industry-related topics in order to fulfill the entire 16-hour requirement. No exam is required. This class is comprised of three Modules:
Module #1 New Mexico Amendments to the 2015 UPC (2 Hours)
This module begins by exploring New Mexico's adoption of the 2015 Uniform Plumbing Code and the extensive amendments to Chapter 1 (Administration). The balance of this module looks at amendments to Chapters 2, 3, 4, 5, 7, 9, 11, 12 and 13.
Module #2 Significant 2012-2015 Code Review Cycle Changes to the UPC (5 Hours)
This module looks at how the 2015 UPC is organized and the reorganization of Chapter 1, followed by a look at:
Ten significant new or revised definitions;
Changes to Chapter 3 (General Regulations), including Minimum Standards; Freezing Protection; Exposed ABS & PVC Piping; Trenches; and Rehabilitation of Piping Systems;
Changes to Chapter 4 (Fixtures & Fittings), including Accessible Facilities; Lavatories; Shower Curb; Water Closets, Nonwater Urinals and Flushing Devices; Bottle-Filling Stations; Hot and Cold Water Controls; Floor Drains; and Family Toilet Facilities;
Changes to Chapter 5 (Water Heaters), including Single-Wall Heat Exchangers and Drainage Pan;
Changes to Chapter 6 (Water Supply), including fittings, connectors, valves, expansion tanks, discharge piping, and insulation of pipes;
Changes to Chapter 7 (Sanitary Drainage), Chapter 8 (Indirect Wastes; Chapters 9 (Vents); Chapter 10 (Traps and Interceptors); & Chapter 11 (Storm Drainage);
Changes to Chapter 12, including Gas Pressure Regulators and Valves and Gas Sediment Traps;
Changes to Chapter 15 (Alternate Water Sources for Nonpotable Applications), including Inspection and Testing, Separation Requirements, and Treatment Systems;
Changes to Chapter 16 (Nonpotable Rainwater Catchment Systems), including sizing, venting, and testing; and
Changes to Referenced Standards in Chapter 17.
Module #3 Changes to the 2017 NEC for Plumbers (1 Hour)
The final module provides an orientation to the NEC as well as a look at 8 electrical code changes that directly affect Plumbers, including those to Conductors for General Wiring, Nonmetallic Cable Entering Metal Boxes, Liquid-tight Flexible Metal Conduit, GFCI Protection for Appliances; Appliance Cords and Bonding in Hydromassage Bathtubs.
Class Sample
Show Course ID: 1
Course ID(s):

2022-534

Approved By:

Nm Regulation & Licensing Dept. Construction Industries Div., Mechanical Bureau
Instructor Bio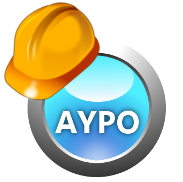 Chris D'Amato is the instructor and industry expert for Plumbing Trade Courses. With over 25 years experience, he has held a Journeyman Plumbing license since 2001 performing all aspects of plumbing in new construction, light commercial, remodels and service. Chris manages his own multifaceted plumbing shop coordinating a wide range of services from Property Management accounts to plumbing whole subdivisions and providing services to large living facilities for the the State of Oregon. In his tenure at AYPO he has helped thousands of plumbing licensees keep up with their continuing education requirements.