Oregon 4 Hour Rule & Law for Plumbers
This course meets the Rule & Law requirements for plumber in Oregon to maintain good standing in their licensure.
The student will have a short introduction as to how the Code operates. Then, in accordance with the State of Oregon Building Codes Division, the course covers permit processes and requirements. Then it provides instruction on the scope of work that is allowed under licensure. The class also covers amendments to the 2017 OPSC, which includes alternate method rulings and code interpretations.
Some of the things that are covered are not only the introduction of revised sections, but new language as well. These are done to provide greater clarity and ease of use in the field.
During the class, the student will be engaged by use of videos and in-text questions that are meant to assist the student in spot-checking their progress.
Please note: This course expires 3.31.2021. You must complete this course by 3.31.2021 to get your CE credit.
Show Course ID: 0
Instructor Bio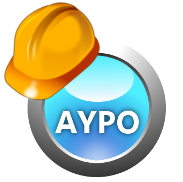 Chris D'Amato is the instructor and industry expert for Plumbing Trade Courses. With over 25 years experience, he has held a Journeyman Plumbing license since 2001 performing all aspects of plumbing in new construction, light commercial, remodels and service. Chris manages his own multifaceted plumbing shop coordinating a wide range of services from Property Management accounts to plumbing whole subdivisions and providing services to large living facilities for the the State of Oregon. In his tenure at AYPO he has helped thousands of plumbing licensees keep up with their continuing education requirements.