Oregon 8 Hour 2021 OPSC Review
This course was created to give the Oregon plumber 8 hours of continuing education on code related review topics. We've organized our class into four main areas:
The reopening of buildings after prolonged disuse
Residential water heaters
Sanitary drainage systems, and
Graywater and private onsite wastewater treatment systems
The course begins with the topic of reopening buildings after prolonged disuse, taking an in-depth look into the common problem of today. We examine the issue at hand, the strategy for solving it, the dangers lying in stagnant water, and the individual steps for reopening a building that has been in a state of disuse. The lesson ends with a look to the future, with an emphasis on preventing these issues as we move forward.
From there, we go over the topic of residential water heaters. We start with the different types of water heaters available, and then move into the codes and standards that typically govern these types of heaters. We look at a variety of subtopics in this lesson, including water heater sizing, temperature maintenance, hydronic heating, "green" water heater systems, and best practices.
Next up is our lesson on sanitary drainage systems. We start with the basics, going over backflow and sewer gases, and the many components of a sanitary system, such as cleanouts and ejectors. We also go over installation, codes, standards, technical considerations, and grease interceptors.
Our final lesson will focus on graywater (or greywater, depending on where you're from). We begin with the principles of graywater, and continue with the design and installation of graywater systems and best practices. The final half of this lesson is devoted to private onsite wastewater treatment systems (or POWTS), going over the basics and finishing with design and installation.
Throughout the course are in-text questions designed to test your knowledge as you go. Once you're finished, you'll have completed eight of the required hours for renewing your license, all at your own pace!
Show Course ID: 0
Approved By:

OR Building Codes Div.
Instructor Bio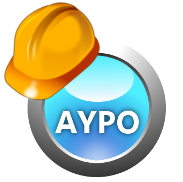 Chris D'Amato is the instructor and industry expert for Plumbing Trade Courses. With over 25 years experience, he has held a Journeyman Plumbing license since 2001 performing all aspects of plumbing in new construction, light commercial, remodels and service. Chris manages his own multifaceted plumbing shop coordinating a wide range of services from Property Management accounts to plumbing whole subdivisions and providing services to large living facilities for the the State of Oregon. In his tenure at AYPO he has helped thousands of plumbing licensees keep up with their continuing education requirements.