South Dakota 8 Hour High Voltage Safety, OSHA, & Photovoltaic Systems
This class is approved by the South Dakota Electrical Commission of the DLR for 8 of the 16 hours of continuing education (CE) required to renew an electrician's license in the state. It is intended to supplement the 8 hours (minimum) of code change CE required for a license renewal.
The first hour of this class presents a review of NFPA 70E-2015 (Standard for Electrical Safety in the Workplace), the industry standard for safer conditions when working with electricity, including helpful guides on the most hazardous situations confronted in the field. This is followed by a wide-ranging survey of safety considerations that affect electricians on job sites, including employer responsibilities, general rules for job safety in the building trades, and the specific OSHA requirements that apply to electricians. This safety training is based on OSHA regulations as well as recommendations by NIOSH, the EPA, and safety experts from private and non-profit organizations. The class explores all the significant risks electricians face in a typical work environment and ways to mitigate or avoid those risks.
The second half of the class provides a basic understanding of all the technical requirements when installing and maintaining the electrical connections for a Photovoltaic system for a residence or similar structure. The course provides the following:
A systematic presentation on:
Components in and Configuration of a PV system,
Batteries,
Charge Controllers, and
Electrical Integration;
A firm grounding in the 2020 NEC and 2015 IRC codes that apply to PV installations; and 
The principles and important considerations of photovoltaic systems.
Show Course ID: 0
Approved By:

South Dakota DLR
Instructor Bio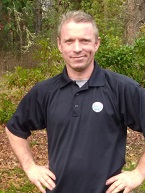 Charles "Chuck" Price is At Your Pace Online's Subject Matter Expert for the Electrical Trade. He started out in grocery management at the age of 18 and after 5 years decided to venture into the electrical trade in 1996. He served his apprenticeship and quickly became a foreman running work. He gained experience in many facets of the trade such as working on traffic signals, hospitals and healthcare buildings, waste water treatment plants, and many commercial applications including telecommunications data centers. He currently is working for the area's largest healthcare system.
One of his passions is working with kids - and that starts with his own two boys! He has coached youth football and basketball at several levels and is part of a men's organization that raises money for the youth as well. He is a leader in the local 4-H group, helping kids learn about animal science. All in all, Chuck focuses on being the best father he can be, while maintaining a firm grasp on the ever-changing electrical industry.