TX 2023 NEC Changes Part 3
At the completion of the course, licensees will be able to:
Identify updates, additions, and changes to Chapter 6 of the 2023 National Electrical Code.
Identify changed requirements concerning signage and portable generators for optional standby systems found in Chapter 7 of the 2023 NEC.
Identify changed requirements for installation of circuits and supply-side overvoltage protection in fire alarm systems.
Outline new and changed requirements for conduits Annex C of the 2023 NEC.
Describe updates to the 2021 edition of NFPA 70E.
Define the terms lockout/tagout, approach boundaries, and arc flash.
Explain important sections from Texas Legislative and Administrative rules from Chapter 73 and 1305 that relate to electrical licenses
Show Course ID: 1
Course ID(s):

26963

Approved By:

TDLR
Instructor Bio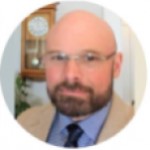 Jerry previously served the state of North Carolina as a Level III electrical inspector and provided state-approved electrical training for electrical inspectors at both Alamance County and Guilford County (NC) Community Colleges. Jerry taught the Kentucky state-approved four-year electrical apprenticeship programs offered by the Independent Electrical Contractors (IEC) Trade School and Associated Builders and Contractors (ABC) Trade School, and served the state of Kentucky as a Master Electrician and Louisville Metro Code Enforcement Officer. Jerry is a Certified Distance Education Instructor (CDEI) and NCCER Core and Electrical Curriculum certified instructor. Jerry currently holds North Carolina and ICC electrical inspector accreditations and is recognized by the state of Washington as an approved electrical administrator.