Utah 6 Hour Plumbing Contractor Package
This class fulfills the state requirement for 3 hours of core continuing education for license renewal. In this 3-hour course on the 2018 IPC updates and energy conservation is split into three main study areas.
In the first part, we take a look at the overarching concepts and principles behind energy conservation in today's green economy in order to shed light on how contractors in Utah can not only comply with code but serve as leaders in their field(s). Key concepts we cover include energy efficiency, the smart grid, climate zones, and the Home Energy Rating System (HERS). We devote a short module to a description and explanation of the building thermal envelope, in light of changes to the Energy Rating Index which may impact different trades and offer job opportunities for interested parties.
The second part goes over the pertinent amendments made to the 2018 IPC to help it fit properly into the Utah adoption of the code. We go over all of the amendments made to Chapters 1 through 4 of the 2018 IPC, and clarify the background behind the change as well as the change itself.
The third part of the class goes over significant changes made to Chapters 1 through 4 of the IPC. These are the changes that were made as the IPC was transitioned from the 2015 edition to the 2018 edition.
Throughout the course we will ask in-text questions, to test your knowledge as you go. There is no exam.
The final part of the class (course ID: 18111) covers every significant hazard likely to be present at a plumbing or HVAC job site, how to reduce the risks, and the responsibilities for ensuring workplace safety, including OSHA guidelines and reporting requirements. This course is approved to provide three hours of Contractor Core and Plumbing Core training.
Only Plumbing & Soft Water Contractors are able to receive credit for taking this course. All other contractor licenses will not receive credit for this course.
Show Course ID: 0
Instructor Bio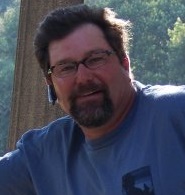 Mike Hail is a Subject Matter Expert in the plumbing trade. He has over 30 years experience in numerous aspects of plumbing, that includes residential plumbing in all phases, from new construction, to remodel and repair. He also has extensive commercial and industrial experience and a background in healthcare setting as well. Mike has certification in various industry leading products and in the installation of CPVC, Polyethylene, and corrugated stainless steel tubing gas system.