UT 16-Hour Package for Utah Electricians
This 16-hour package covers all required hours for electricians in Utah. This package includes the following approved courses:
2023 NEC Changes Part 1
Electrical Safety (NFPA 70E 2021)
Installation Checklists (2023 NEC)
2023 NEC Changes Part 1
This online course is approved for Utah electricians and reviews 100 of the most important changes to the 2023 National Electrical Code. Changes from Section 100 through Section 406 will be covered.
Electrical Safety (NFPA 70E 2021)
This course equips electricians and other workers exposed to electrical hazards with knowledge needed to apply safety requirements from the NFPA 70E. We start by detailing the arrangement, scope, and purpose of the document, as well as define common terms. Then, we discuss securing an electrically safe work condition, lockout/tagout, energized work, grounding electrical equipment, arc flash and more. In summary, we clarify NFPA 70E safety practices used in the electrical industry. This course has no prerequisites.
Installation Checklists (2023 NEC)
This course is designed to help electricians in Utah pass commercial or residential inspections by reviewing the installation codes electrical inspectors check for. Course topics include 2023 NEC installation practices for rooftop wiring, transformer grounding, and more. Also included are comprehensive code checklists for rough and final inspections.
Show Course ID: 0
Instructor Bio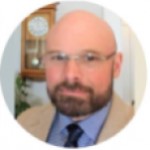 Jerry previously served the state of North Carolina as a Level III electrical inspector and provided state-approved electrical training for electrical inspectors at both Alamance County and Guilford County (NC) Community Colleges. Jerry taught the Kentucky state-approved four-year electrical apprenticeship programs offered by the Independent Electrical Contractors (IEC) Trade School and Associated Builders and Contractors (ABC) Trade School, and served the state of Kentucky as a Master Electrician and Louisville Metro Code Enforcement Officer. Jerry is a Certified Distance Education Instructor (CDEI) and NCCER Core and Electrical Curriculum certified instructor. Jerry currently holds North Carolina and ICC electrical inspector accreditations and is recognized by the state of Washington as an approved electrical administrator.