Utah 4 Hour Sanitary Drainage Systems (4 Hours Professional)
This class covers two related topic areas:
1) Sanitary Drainage Systems – the principles as well as the nuts and bolts of a well-designed system, with the following lessons:
Capacities; Maintaining Flow Rates Slope; Pneumatic Pressure & Backflow
Cleanouts,
Pumps & Interceptors,
Floor Drains;
Metal, Plastic, Clay & Concrete Piping; Thermal Expansion;
Combination DWV Systems & Wet Venting.
Vacuum Drainage Systems & Replacement of Sewers by the Pipe-Bursting Method
2) Grease Interceptors – a practical guide including Required Locations, Types of Grease Interceptors, Installation & Maintenance & Sample Codes and Standards
By the end of this class students will be able to:
Optimize sanitation within sanitary drainage systems;
Better advise clients on grease interceptor selection and installation;
Follow all relevant rules and principles that govern the transit of effluent from fixtures to sewer; and
Be more aware of the materials and technologies available.
Show Course ID: 1
Course ID(s):

19362

Approved By:

Utah DOPL
Instructor Bio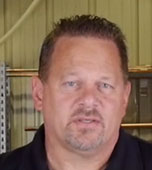 Randy Drake is a licensed, master plumber with over 32 years' experience in the industry. He founded a plumbing business in 1993 which he successfully sold in 2013. He currently works for a plumbing company based in Traverse City, Michigan.