Washington 4 Hour 2020 NEC Rule and Law Course
Module 1: Intro to 2020 NEC Rule & Law CE Update Class for Electricians
Includes the Washington State Adoption of the 2020 NEC and General Requirements for Electrical Installations WAC 296-46B, -010 General Regulations, including inspections, definitions, deterioration of equipment, and Identification of Disconnecting Means.
Module 2: Amendments to NEC-2020 – Chapter 2
Include amendments to NEC codes on GFCI Requirements, GFPE Testing; Diagrams of Feeders, Lighting Load Calculation, Service Conductors and Disconnecting Means, Wiring Methods Exceeding 1000 Volts, Physical Protection of GEC & Bonding of Other Metal Piping.
Module 3: Amendments to NEC-2020 – Chapters 3&4
Include amendments to NEC codes on Underground Installations, Flexible Cords, NM Cable, Exposed Work, Concealed Knob-and-Tube Wiring, Tamper-Resistant Receptacles, Protection of Conductors and Insulation, Water Heater Circuits, Split System HVAC/R Disconnecting Means & Flammable-Liquid or Oil-Filled Transformers.
Module 4: Amendments to NEC-2020 - Chapters 5, 6 & 7
Include amendments to NEC codes on Hazardous (classified) locations, Agricultural Buildings, Marinas Boatyards, Floating Buildings and Commercial and Noncommercial Docking Facilities, Electric Signs and Outline Lighting, Elevators, Emergency Systems, Optional Standby Systems & Interconnected Electric Power Production Sources.
Show Course ID: 0
Approved By:

Washington Department of Labor & Industries
Instructor Bio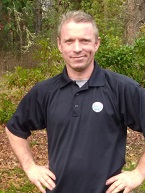 Charles "Chuck" Price is At Your Pace Online's Subject Matter Expert for the Electrical Trade. He started out in grocery management at the age of 18 and after 5 years decided to venture into the electrical trade in 1996. He served his apprenticeship and quickly became a foreman running work. He gained experience in many facets of the trade such as working on traffic signals, hospitals and healthcare buildings, waste water treatment plants, and many commercial applications including telecommunications data centers. He currently is working for the area's largest healthcare system.
One of his passions is working with kids - and that starts with his own two boys! He has coached youth football and basketball at several levels and is part of a men's organization that raises money for the youth as well. He is a leader in the local 4-H group, helping kids learn about animal science. All in all, Chuck focuses on being the best father he can be, while maintaining a firm grasp on the ever-changing electrical industry.