Washington 8 Hr 2017 NEC Changes to Chapters 6-9
This course is designed for all licensed electricians in Washington and fulfills all four of the required hours of continuing education (CE) on Washington Rule & Law. It is designed to complement 12 hours of class time on changes to Chapters 1-5 of the 2017 NEC and 4 hours of Washington Rule & Law for electricians in order to fulfill the entire 24 hours of CE that must be completed during this license renewal cycle.
Changes to the 2017 NEC Chapter 4 – Equipment for General Use and Chapter 6 – Special Changes to the 2017 NEC Chapter 6 – Special Equipment, Chapter 7 – Special Conditions, Chapter 8 – Communication Systems & Chapter 9 – Tables & Informative Annexes: This class presents every significant change made to Chapter 6 in the 2017 National Electrical Code® (NEC). This Chapter governs electrical connections to specialized equipment. Since this specialized equipment often sees the greatest innovation and most rapid changes of any in the electrical field, it also sees a host of NEC revisions during every code renewal cycle. This is followed by the most varied Chapter in the NEC, Chapter 7, including the provisions for such "special conditions" as emergency back-up systems, direct current microgrids, and optical fiber cable as well as the new Article on the vital and rapidly growing field of energy storage systems. Finally, every significant change to Chapter 8, addressing wiring methods for communication systems, and to Chapter 9 (Tables) as well as to the Informative Annexes are presented. The Tables and Informative Annexes all work together with the provisions of Chapters 1-4 to help an installer and designer use the NEC effectively.
Each change in this lesson on Chapters 6 through 9 is presented first with a "thumbnail" to help orient the student and provide a ready means for reviewing the material. The 2017 NEC language for the affected code is then provided, with any deletions and revisions from the 2014 NEC clearly shown. Most importantly, each change is accompanied by a thorough-going discussion of what the change means and the reason it was installed in the Code. The discussion includes, where possible, the reasons provided by the relevant code-making panel that oversaw the change and any vital contributions to the discussion from working electricians, manufacturers, and industry analysts. The goal is to express every change in clear language, to focus on how the changes should be applied by a working electrician, and to provide the resources to explore the change more fully for those who wish to do so.
This class expires on October 28, and must be completed before then. If completed on or after October 28, 2020, no credit will be given.
Show Course ID: 1
Course ID(s):

WA2018-553

Approved By:

Washington Department of Labor & Industries
Instructor Bio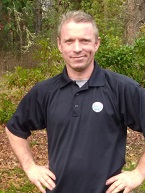 Charles "Chuck" Price is At Your Pace Online's Subject Matter Expert for the Electrical Trade. He started out in grocery management at the age of 18 and after 5 years decided to venture into the electrical trade in 1996. He served his apprenticeship and quickly became a foreman running work. He gained experience in many facets of the trade such as working on traffic signals, hospitals and healthcare buildings, waste water treatment plants, and many commercial applications including telecommunications data centers. He currently is working for the area's largest healthcare system.
One of his passions is working with kids - and that starts with his own two boys! He has coached youth football and basketball at several levels and is part of a men's organization that raises money for the youth as well. He is a leader in the local 4-H group, helping kids learn about animal science. All in all, Chuck focuses on being the best father he can be, while maintaining a firm grasp on the ever-changing electrical industry.