Wisconsin 18 Hour 2017 NEC Review Chapters 1-9
This course will satisfy the full 18 hours of required continuing education for Industrial Journeyman, Residential Journeyman, and Residential Master Electricians in Wisconsin.
We'll begin this 18-hour course with a general overview of the larger changes to the NEC. These include code-wide changes, new articles, and changes to Article 90 for clarity's sake.

After that, we'll look at Chapters 1-9 individually. Chapter 1 contains some of the most important fundamentals and definitions that electricians should master. Chapter 2 examines the best wiring and protection practices for designing a safe and effective electrical system. Chapter 3, in turn, discusses how to take that design and build the electrical system both safely and effectively for its designated use. Chapter 4 covers the appropriate methods for using these systems by looking at the correct way to connect and use electrical systems.

With Chapter 5, we'll move from the general to the specialized. Chapter 5, entitled "Special Occupations," will look at some less common systems you may encounter and, because of this, it is the most complex chapter in the NEC. These systems may involve hazardous substances, health care service locations, wet locations, or public settings.

Chapter 6 continues to look at specialized equipment, such as elevators. The equipment that falls under this category will generally require specific instructions. This chapter is short, but changes rapidly, and as such it contains a large number of changes. Chapter 7 addresses systems that must operate under special conditions, such as duress or inhospitable conditions for regular systems. Fire alarm systems, direct-current microgrids, and more will be covered here.

Finally, we'll cover Chapters 8 and 9, as well as the informative Annexes to the NEC. Chapter 8 looks at communication systems, such as telephones and internet equipment. Chapter 8 is important to study specifically, because it is the only "stand-alone chapter" in the NEC. Chapter 9 contains tables providing guidance on various aspects of conduits and tubing, as well as how to apply them properly. The informative annexes contain important examples showing how to apply the code to your work.

The course will conclude with a state-mandated quiz consisting of questions from throughout all 9 chapters.
Show Course ID: 0
Approved By:

Wisconsin DSPS
Instructor Bio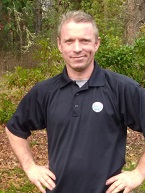 Charles "Chuck" Price is At Your Pace Online's Subject Matter Expert for the Electrical Trade. He started out in grocery management at the age of 18 and after 5 years decided to venture into the electrical trade in 1996. He served his apprenticeship and quickly became a foreman running work. He gained experience in many facets of the trade such as working on traffic signals, hospitals and healthcare buildings, waste water treatment plants, and many commercial applications including telecommunications data centers. He currently is working for the area's largest healthcare system.
One of his passions is working with kids - and that starts with his own two boys! He has coached youth football and basketball at several levels and is part of a men's organization that raises money for the youth as well. He is a leader in the local 4-H group, helping kids learn about animal science. All in all, Chuck focuses on being the best father he can be, while maintaining a firm grasp on the ever-changing electrical industry.