Wisconsin 8 Hour Admin. of Code, Storm Water; POWTS & Boats
In this 8-hour course for Wisconsin plumbers, we'll examine the changes to the Wisconsin Codes that apply to water, stormwater, and boats.
In the class, we'll cover the reorganization of Wisconsin codes that apply to these areas; the "Intent Statements" of the Wisconsin Plumbing Code; and the foundational elements of plumbing systems.
We'll spend some time talking about wastewater treatment and holding devices, stormwater and clearwater systems, sanitation facilities and campgrounds and boats. We'll also cover design and installation of private onsite wastewater treatment systems (POWTS) in the interest of safeguarding health, and minimizing contamination, as well as replacement or rehabilitation of these.
Last, we'll cover site evaluation, and on-site sewage facilities.
Show Course ID: 0
Instructor Bio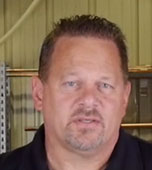 Randy Drake is a licensed, master plumber with over 32 years' experience in the industry. He founded a plumbing business in 1993 which he successfully sold in 2013. He currently works for a plumbing company based in Traverse City, Michigan.