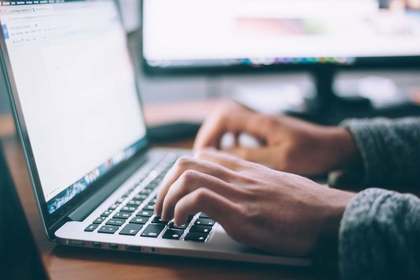 The Minnesota Department of Labor and Industry (DLI) recently shook up continuing education requirements for plumbing professionals. For some, the changeup only makes getting the continuing education hours they need more convenient. For others, the change creates a need for continuing education that didn't exist before. Either way, if you're a Minnesota plumbing professional, it's important that you know what the DLI requires of you.
To help, we've built this guide. Read on to learn all about the DLI's continuing education for Minnesota plumbing professionals in 2020 and beyond — and how you can meet them online.
2020 continuing education requirements for Minnesota plumbers
Let's take a look at the hours the DLI requires based on your license or registration type.
Licensed master or journeyman plumbers
If you're a licensed master or journeyman plumber, the DLI requires that you take 16 hours of continuing education during each two-year license renewal period. Some of your hours need to have a specific focus, too.
The DLI says at least eight of your hours need to focus on the Minnesota Plumbing Code. The other eight hours just need to relate to professional plumbing, whether you learn about technical topics or the Minnesota statutes that affect the plumbing industry.
Licensed master or journeyman water conditioners
If you're a licensed master or journeyman water conditioner, you also need continuing education as part of your two-year renewal cycle. You only need to take four continuing education hours to renew your license, though. Two of your hours need to be about water conditioning-specific topics.
Unlicensed plumbers and water conditioners
While unlicensed plumbing professionals used to be off the hook for continuing education, the DLI changed that. Now, unlicensed plumber registrations will need two hours of DLI-approved continuing education by June 30 each year. You'll need to take your hours before your registration expires.
Meeting your Minnesota plumbing continuing education requirements online
Good news. The Minnesota DLI's recent shift should make it easier to get the continuing education hours you need as painlessly as possible. Now, you can take all of your hours online. The DLI has approved specific digital continuing education courses. For example, you can take hours from this provider, the first to offer DLI-approved online continuing education classes for plumbers.
To find a provider that offers the hours you need, you can use the DLI's Approved Continuing Education Courses tool. You'll see a dropdown menu toward the top. Select "Plumbing" from that list and you'll return a list of DLI-approved courses. Anytime you see "Online 24/7" in the location list, it means the provider offers classes digitally. Choose one of these course options and you can complete the required hours at any time that works for you from any location where you have access to a device with an internet connection.
This good news applies to unlicensed, registered Minnesota plumbing professionals, too. Although you do need continuing education, it should be a breeze to knock it out because you can take your hours online. Set aside a couple of hours to sit at your computer and you can easily meet this new DLI requirement.
While new requirements from the DLI might seem like a drag, their move to allow online courses should make it easier for Minnesota plumbing professionals to get the hours they need. Find online continuing education to complete your hours at your own convenience.