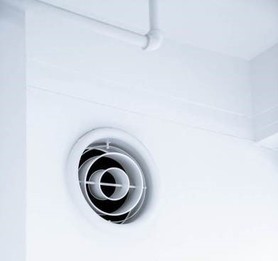 Written by Kacie Goff
There are a lot of benefits of working as an air conditioner and refrigeration (ACR) contractor in the great state of Texas. For starters, the warm summers pretty much guarantee you'll have ongoing work. For another, the Texas Department of Licensing and Regulation (TDLR) does a much better job than a lot of other states in getting you the information you need to make license renewal as easy as possible.
That said, you do have one challenge that HVAC professionals in other states don't: you have to renew your license fairly frequently. And that means staying on top of the other requirements surrounding license renewal, like your continuing education hours. To help, let's look at how frequently air conditioning and refrigeration contractors in Texas need to take HVAC continuing education hours.
Your recurring continuing education requirements
In Texas, ACR contractors need to renew their licenses once a year. That means that in addition to submitting your renewal, you need to complete the other renewal requirements like paying the $65 renewal fee and completing the right number of continuing education hours.
In other words, because you need to renew your license every year, you need to take continuing education every year, too.
In Texas, contractors with an ACR license need to take eight hours of continuing education each year. You can't take your hours on just anything, either. Let's take a look at the topics the TDLR requires.
Required Texas ACR continuing education topics
The TDLR says one of your continuing education hours needs to cover "Texas state law and rules that regulate the conduct of licensees." Beyond that, your additional seven hours can cover things like the Texas Occupations Code, ethics, or business practices.
To make sure you're taking the right hours on the right topics to count toward your license renewal, choose an education provider from the TDLR's approved list. You can use the "Offers Internet Courses" button at the top to find online continuing education that meets your renewal requirements. That way, you can knock out your hours at any point in the year that's convenient for you from any device with an internet connection.
If you lose track of how many hours you've completed this year, don't worry. The TDLR has a lookup tool you can use to check your progress. All you'll need is your license number.
Once you finish your hours, your education provider should issue you a certificate of completion and report your hours to the state, after which point they should show up in that lookup tool. The TDLR says providers should report your hours within seven days and send you the certificate of completion within 15 days. If they don't, contact your provider to follow up and find out if there's a snag. If you still have issues after that, you can file a complaint with the TDLR.
Keep your certificate of completion on hand for one year. You'll be required to show it to the TDLR should they request it.
Once your eight completed hours show up in the TDLR lookup tool, you're ready to complete your annual renewal and keep your Texas ACR contractor license active.