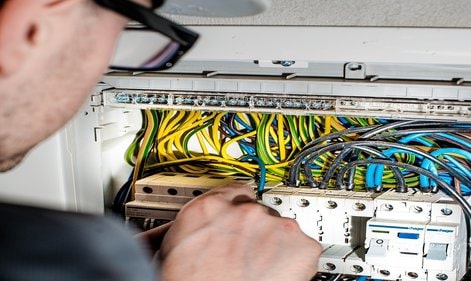 Written by Kacie Goff
We have good news and bad news for electrical licensees in the great state of Texas. The bad news? You have to renew your license every year, more frequently than electricians in some other states. The good news? The process to renew is pretty straightforward and renewal fees are relatively low. When the time comes for you to renew your Texas electrical license, knowing the steps of the process makes renewal a breeze.
We built this guide with that exact goal in mind. Read through these FAQs to make sure you know exactly how to renew your Texas electrical license in the easiest way possible.
What do I need to do to renew my Texas electrical license?
As we said, renewing your Texas electrical license isn't a very complex process. In order to process your renewal, the Texas Department of Licensing & Regulation (TDLR) just needs two things:
Proof that you've completed the required Texas electrician continuing education
If you have any of the following license types, you need to complete four hours of continuing education during each renewal period:
Apprentice electricians

Apprentice sign electricians

Journeyman electrician

Journeyman industrial electrician

Journeyman lineman

Journeyman sign electricians

Maintenance electricians

Master electrician

Master sign electricians

Residential wiremen
During your four hours, you're supposed to learn about:
The National Electric Code (NEC)

Texas law (Title 8, Occupations Code, Chapter 1305)

Texas rules (Title 16, Texas Administrative Code, Chapter 73)

Electrical safety (NFPA 70E)
To make sure you learn what you should during your hours, the TDLR mandates that you take your hours from an education provider they've approved. Fortunately, that doesn't mean you have to go sit in some stuffy classroom. On the TDLR's list of approved providers, click the button that says "Offers Internet Courses" to find providers that give you the option to take your classes online at your convenience.
Once you finish your hours, your provider is required to report your completion to the TDLR within seven days. You can check to see if they've reported your hours here. Once the TDLR has that information on file, you can move forward with your renewal.
The required fee
When you submit your renewal application, be ready to pay the fee associated with your license type. You can find out how much your renewal fee is based on your license here.
How do I submit my Texas electrical license renewal form?
The TDLR encourages you to renew your license online. Choose your license type from the right-hand column under the red "License Renewal" heading to start the process.
Alternatively, you can use this TDLR Online Licensing Services webpage to get a printable renewal application. You'll need your license number and the last four digits of your federal tax ID or social security number. If you do send in a paper renewal form, make sure you include the relevant fee for your renewal, too.
If neither of these options works for you, contact the TDLR for help with the renewal process. Troubles with the online process don't mean you can skip your renewal. It's important to talk to the TDLR as soon as you run into a problem so you don't miss your renewal date.
Stay on top of the process, knock out your continuing education hours online at your convenience, and you should have no trouble renewing your Texas electrical license.