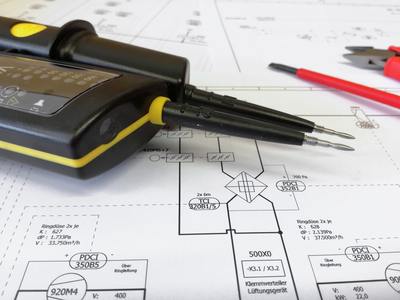 Written by Kacie Goff
Short answer: yes. If you want to renew your Wisconsin electrician license, there's a high likelihood you'll need to take some sort of continuing education hours. Apprentices, electrical contractors, and registered master electricians are exempt, but all other electrician license types need to finish continuing education in order to prevent their license from expiring.
And Wisconsin doesn't necessarily make it easy for electricians who want to renew their licenses. Key components of the renewal process — including the number of continuing education hours you need and when your renewal is due — vary depending on your license type. It can feel tricky to find the information you need to make sure you're taking the right steps to keep your particular license active.
But don't worry. We built this guide to teach you everything you need to know about how much continuing education you need depending on the license type you hold.
How much continuing education do I need based on my Wisconsin electrician license type?
Let's make this quick. Here's how many hours you need during your renewal period.
Registered electricians, take note. While most electricians get four years between license expirations, you have to renew annually.
Can I check how many more continuing education hours I need during this renewal period?
Yes. Since several electrician license types only need to be renewed every four years, it can be hard to keep track of which continuing education hours apply toward which renewal period. Fortunately, the DSPS has a License Look-Up page you can use. Enter your credential number and click on your name to see how many hours you've completed so far.
How do I complete Wisconsin electrician continuing education?
You can't just head to any classroom, sit down for an hour, and check an hour of continuing education off your list. The DSPS has approved certain education providers for the trades and you need to take your hours with one of them.
Use that DSPS list to find a continuing education provider you like, or find one and check to see if they show up on the DSPS course provider list. Some providers will show proof that they're DSPS-approved. For example, scroll to the bottom of this page to see the approval letter.
You don't necessarily have to attend an in-person class to get the hours you need. Some of the DSPS-approved providers offer hours online so you can work toward your continuing education requirements from any location at any time that's convenient for you.
Once you finish your hours, your provider should report your completion to the state. You can use the DSPS License Look-Up tool to check and see if you've finished your required hours. Once you have, you can complete the remaining steps of your renewal process (paying the required fee and submitting your renewal application online or in the mail) to keep your Wisconsin electrician license current.