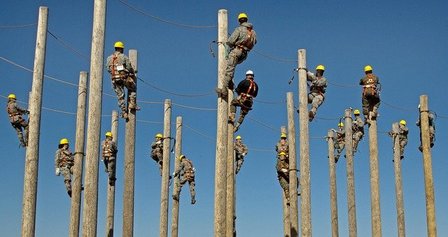 Written by Kacie Goff
Whether you're an electrician, a plumber, a contractor, a gasfitter, or an HVAC or elevator professional, the odds are high that your state requires you to take some sort of continuing education (CE) on a periodic basis. It's your state's way of making sure you're up to date on the latest best practices and industry regulations.
But for you, it might feel like nothing more than a hassle. We want to help change that.
At TradesmanCE, we offer online continuing education classes that are convenient, easy-to-complete, and informative. Our goal is to help you get your CE done as quickly as possible while also helping you actually get something out of it.
That said, you've got quite a few CE options out there. Why should you choose us?
We've got a few reasons. But first, let us tell you a little bit about TradesmanCE.
About TradesmanCE
TradesmanCE is specifically focused on providing quality, easy-to-use continuing education to people working in the trades. We build our classes with subject matter experts in plumbing, electrical work, contracting, HVAC work, and more.
We offer state-approved (more on that next) continuing education for tradespeople across the country.
Our parent company, At Your Pace Online (AYPO), specializes in online continuing education. We're headquartered in Gold Hill, Oregon, and have extensive CE experience. In fact, we've sold more than 200,000 courses to happy customers in a broad variety of fields.
But, for now, let's focus on what we can do for you if you work in the trades.
State-approved
As a tradesperson, you know that it's critical to complete your continuing education through a state-approved education provider. If you don't, there's a chance you could complete multiple hours, only to have them not count toward your CE requirement.
We never want you to be in that situation. We work closely with the proper state authorities to get approval for all of our courses. That way, when you choose TradesmanCE, you can rest easy knowing every single hour you complete will count toward your specific requirements.
On top of that, we want to make it easy for you to stay on top of your CE. Choose your trade, then your state from the dropdown menu at the top of our website. At the bottom of each state and trade-specific page, you'll find two things.
First, you'll see the approval letter from your state confirming we're approved to offer you CE. Secondly, you'll see a quick and handy overview of your state's renewal requirements. We hope that helps you stay in the know about your to-dos so renewing your license never becomes an issue for you.
Course quality
State approval is a critical factor of any CE courses you choose to complete. Quality, on the other hand, is fairly optional. But we think finding higher-quality, more engaging classes can make completing your CE a much more bearable experience.
That's why we work to create CE courses that are both interesting and informative. We hope each hour you take with TradesmanCE flies by and you walk away with new intel that helps you do your job well.
We work closely with experts in each trade when we develop our course materials to make sure it's actually relevant to you. Then, we find teachers who deliver the material in an engaging way. We think you shouldn't have to count the minutes during your CE hours.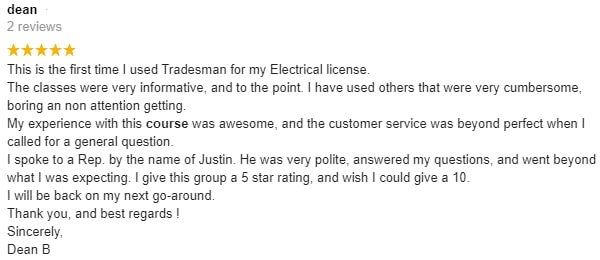 Website design
How easy has it been for you to complete your CE in the past? If it's been even a small hassle, that's too much.
We spend a lot of time making sure our website is easy to use and intuitive to navigate, even for people who hate computers. We've designed our website so that you won't ever have to guess at how to start a course or how to mark an hour complete. Everything should come naturally with the click of a button.
On top of that, we know that you don't want to have to wait to get the necessary paperwork after you finish your tradesman CE hours. That's why our website lets you print out your official certificate of completion as soon as you finish your course.
Security
If you don't like using your credit card online, we don't blame you. We believe you should never feel like you're risking your privacy or financial wellbeing when you pay for our courses.
That's why we worked with Authorize.net® to fit our TradesmanCE site with their Advanced Fraud Detection Suite (AFDS), including 256-bit encryption. With these robust security features and protocols in place, we're able to protect your information through each step of the CE process.
Convenience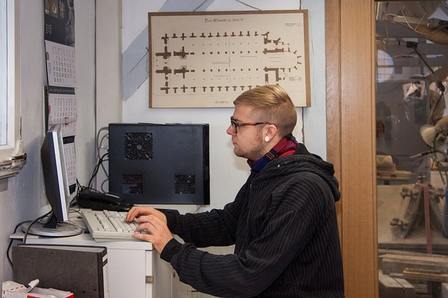 You don't have to show up to a classroom — physical or virtual — at a specific time to complete your CE. We don't think you should have to put your work or your life on hold to get your CE done.

When you choose TradesmanCE, you get your online CE on-demand. You can chip away at your courses whenever you have time. Plus, our courses work on mobile devices. If you're ever stuck on a job site with some time to kill, you can whip out your phone and work on your hours.

Customer service
If you ever have any questions about our courses, our website, or anything else we offer, we're here.



You can contact us whenever you need and our highly responsive, U.S.-based support team will jump on your request right away.
Call us at (877) 724-6150 if you need immediate assistance. We pride ourselves on our prompt, helpful customer service.
Interested in TradesmanCE?
If you want a convenient, user-friendly way to knock out your CE online, take us for a spin. We work hard to provide the highest quality, easiest-to-use state-approved CE for people in a wide variety of trades.
Or, if you have any questions about our courses or us in general, don't hesitate to contact us. We'd love to talk with you about how we can make it easy for you to complete your CE to-dos this renewal cycle.