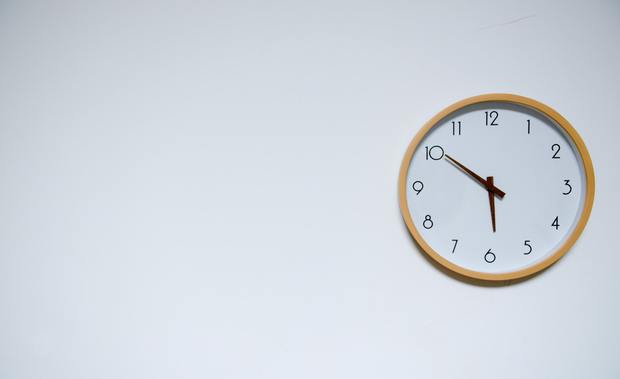 Written by Kacie Goff
As an HVAC professional in the state of Alabama, you get your license through the Alabama Board of Heating, Air Conditioning, and Refrigeration Contractors. And that Board lays out some requirements in order for you to maintain your license. Specifically, they mandate that you take a certain number of continuing education hours and submit them by a certain date each year.
You don't need a ton of hours, but it's important to note that just because your hours are due for 2020 doesn't mean you have all year to take them. To make sure you don't miss the deadline, let's look at the due date for your Alabama HVAC continuing education hours each year.
Submitting your continuing education hours by the due date
The aforementioned Board requires that you take four hours of continuing education each year.
That might lead you to believe — and understandably so — that you have the entire year to finish your continuing education hours.
Actually, though, your hours are due well before the year is up. The state's Administrative Code says, "The Board may require certified contractors and providers to submit to the Board proof of compliance with the continuing education requirement before November 1st annually to allow the Board to maintain its records regarding continuing education attendance of each certified contractor."
That's a long way of saying that the Board requires you to submit your hours two full months before the year's end. This way, they have ample time to update their records and issue your Alabama HVAC license renewal.
Long story short, mark your calendar. The Administrative Code goes one to say, " The failure to complete the minimum continuing education requirements before November 1st annually will prevent the renewal of a certified contractor's license until proof of compliance is submitted in writing to the Board." To save yourself some headaches, make sure you finish your hours on time.
Taking your Alabama HVAC continuing education hours before November 1
Fortunately, completing your hours by November 1 shouldn't be a big hassle. For starters, you only need four hours. You can dedicate a free morning or afternoon to the project and knock it out completely.
Secondly, the Board has approved some continuing education providers to offer their courses online. As you're looking at the Board-approved CE course options, that might not seem readily apparent. But you can vet providers to make sure they're properly approved by searching their site for approval letters from the Board. For example, scroll down on this page to see the green light for this online education provider.
What's more, some of these online education providers will report your course completion to the state for you. In other words, as long as you finish your hours a bit before the November 1 deadline, you won't have to do much beyond completing the online renewal each year.
If you're not sure how many hours you've completed this year, you can log into the Board's online profile portal to check. With four months before the November 1 due-date and just four hours to complete, you shouldn't have any trouble meeting this license renewal requirement.