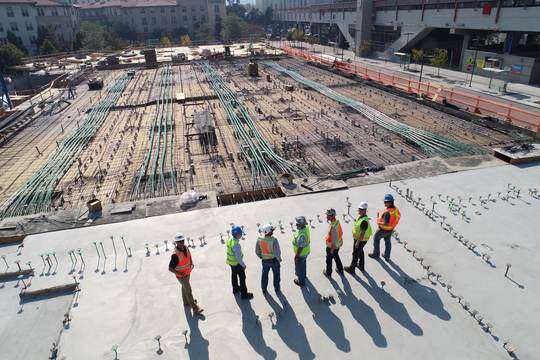 Written by Kacie Goff
The Louisiana State Licensing Board for Contractors (LSLBC) oversees residential, commercial, and mold remediation licenses, as well as home improvement registrations. Within each of those license categories, they lay out specific requirements for their licensees, including some continuing education (CE) requirements. That leaves many Louisiana building contractors wondering, "Do I need continuing education?"
The answer is: it depends. To find out how much continuing education you need (if any) based on your Louisiana building contractor license type, read on.
Who doesn't need Louisiana contractor continuing education?
If you have a commercial contractor license, you don't need continuing education. Keep in mind, though, that if you want to build even a single residential home, you'll need a residential license.
If you have a mold remediation license, you're also off the hook.
If you're a home improvement contractor or registrant, you don't need continuing education, either.
That leaves residential building contractors. Many residential building licensees need continuing education, but not all. Let's take a look.
Which Louisiana residential building contractors need continuing education?
The LSLBC requires that residential building contractors complete six hours of continuing education each year, in most cases.
That said, if you hold two license types, you may be able to skip the CE. Specifically, you don't need continuing education if you have a currently valid commercial license in any of these classifications:
Building construction

Highway, street, and bridge construction

Heavy construction

Municipal and public works construction
With any of those commercial license classifications, you can consider your yearly continuing education requirement met.
How to get the Louisiana residential contractor continuing education you need
If you're a residential contractor with a license from the LSLBC and you don't have a commercial license, you need to finish six hours of continuing education each year or you won't be able to renew your license.
You need to take these hours from an LSLBC-approved provider, too. Fortunately, they offer a running list of providers they've approved on their site.
Even more, fortunately, some of those providers offer continuing education online. That means you can knock out your six hours at any point that's convenient for you during the year from any device that has an internet connection. A lot of contractors find that taking their continuing education online is a lot more convenient than having to sit in a specific classroom at a specific time.
Once you finish your continuing education hours, your education provider should issue you a certificate of completion. This isn't just a gold star. You need to keep this certificate on file for five years because the LSLBC can ask you for it at any point in the five years that follow.
Also, don't forget that on top of finishing your six hours of CE, you also need to renew your license each year. You can use the LSLBC's interactive web portal to renew online.
If you're a residential contractor in the state of Louisiana, it's important to make sure you stay on top of your continuing education hours and get them finished by the December 31 due date. When you do, your CE should never stand in the way of your annual license renewal.